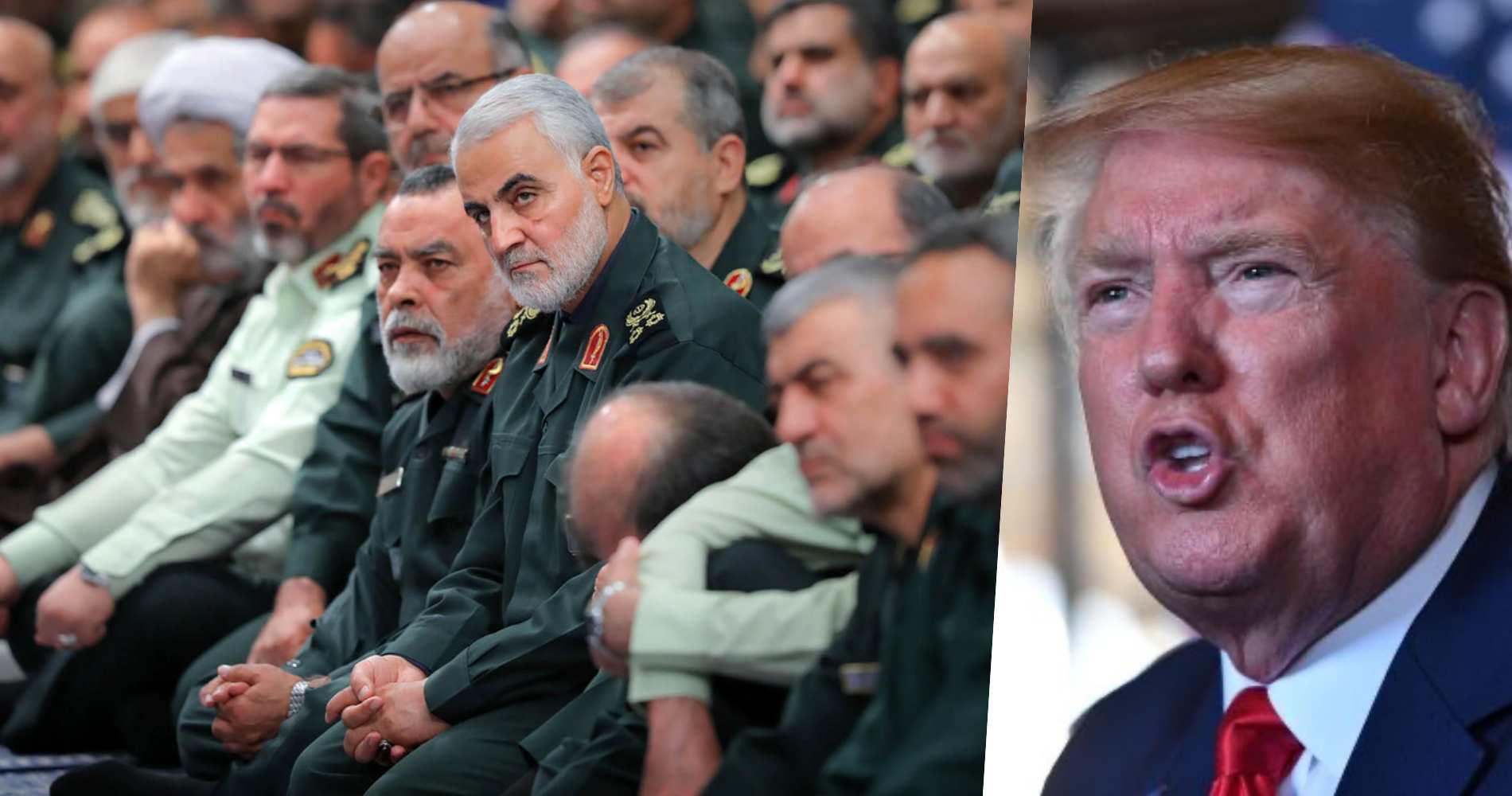 Qassem Soleimani, head of Iran's elite Quds Force, killed in Baghdad as tensions between US and Iran escalate.
Tensions between the United States and Iran escalated on Friday after a US air raid killed Qassem Soleimani, head of Iran's elite Quds Force, and Abu Mahdi al-Muhandis, deputy commander of Iran-backed militias known as the Popular Mobilisation Forces, or PMF.
The Pentagon confirmed the attack at Baghdad's international airport, saying it came "at the direction of the president".
Soleimani and al-Muhandis's deaths are a potential turning point in the Middle East and are expected to draw severe retaliation from Iran and the forces it backs in the region against Israel and US interests.
'I'm filing for my Nigerian citizenship.' – Cardi B reacts to assassination of Iran's elite Quds Force command, Qassem Soleimani
Trump: Ordered killing of Iranian general to prevent war, not to start one
US President Donald Trump said he ordered the killing of Qassem Soleimani to stop a war, not to start one, saying the Iranian military commander was planning imminent attacks on Americans.
"Soleimani was plotting imminent and sinister attacks on American diplomats and military personnel but we caught him in the act and terminated him," Trump told reporters at his Mar-a-Lago resort.
"We took action last night to stop a war. We did not take action to start a war," Trump said, adding that the US is not seeking government change in Iran.
Who was Soleimani, Iran's IRGC leader?
Soleimani acquired celebrity status at home and abroad as the leader of the Quds Force, the foreign arm of Iran's elite Islamic Revolutionary Guard Corps (IRGC) and for his key role in fighting in Syria and Iraq.
He survived several assassination attempts against him by Western, Israeli and Arab agencies over the past 20 years. Read more here.
Al Jazeera's Charlotte Bellis reports on the life of Iran's most important general.
Former top Iranian commander: 'We will take vigorous revenge'
"He joined his martyred brothers, but we will take vigorous revenge on America," Mohsen Rezaei, a former commander of the IRGC who is now the secretary of a powerful state body, said in a post on Twitter.
Khamenei warns of harsh revenge
Iran's Supreme Leader Ayatollah Khamenei called for three days of mourning, saying Major General Soleimani's killing will double the motivation of the resistance against the US and Israel.
According to Iranian state television, Khamenei said harsh revenge awaits the "criminals" who killed Soleimani.