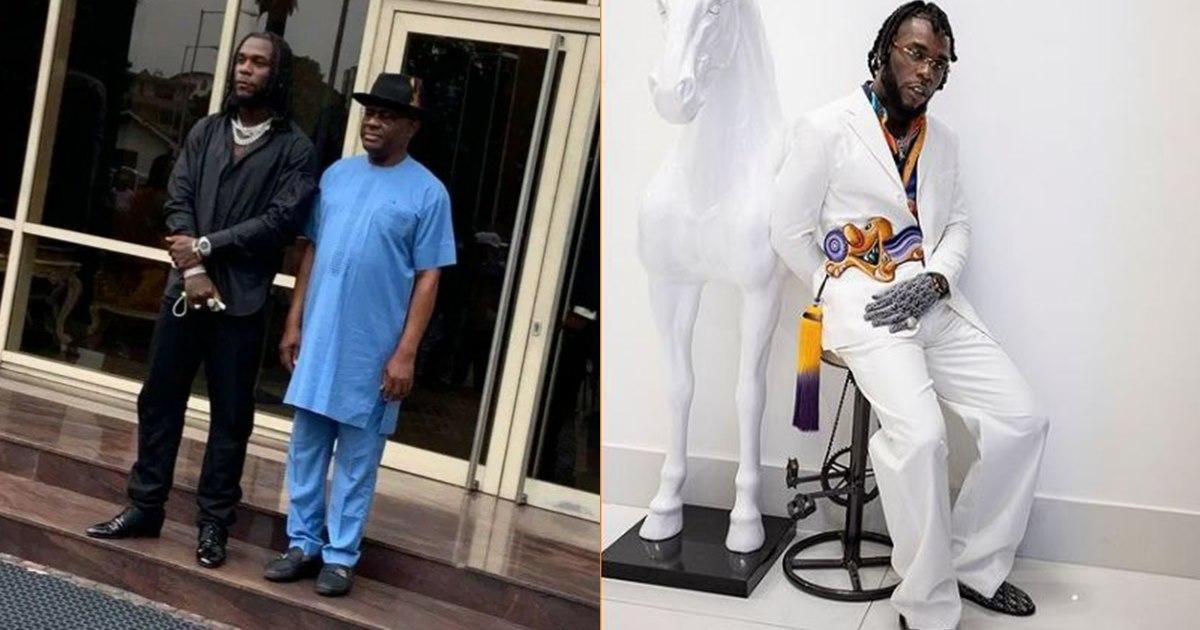 Governor Wike Gifts Burna Boy Land In Old GRA, Port Harcourt And Money To Build On It
Rivers State Governor, Nyesom Wike has gifted the Grammy winner, Damini Ogulu, popularly known as Burna Boy a land in Old GRA, Port-Harcourt alongside money to erect any magnificent building on it.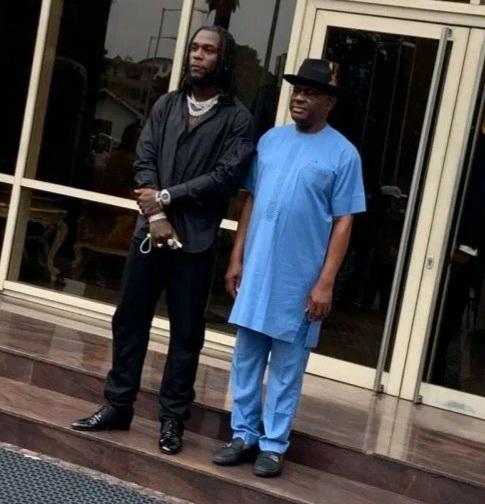 The Governor made this known yesterday, on Saturday 27th March 2021 when Burna Boy, his crew members and his parents paid the governor a courtesy visit in the Government House.
Wike eulogized Burna Boy as the pride of the state.
In his words:
"There is no Rivers person that will say he or she is not happy with the kind of pride you've brought us. I am very happy and I can tell you, whatever you think we can do to promote you, we will continue to do it. You've done us proud and we owe you a duty to show you love. Wherever you are, your people appreciate you."
In an earlier report, Gov. Wike also promised to give the sum of N10M to every artiste that performed in Burna Boy's homecoming concert.