Godwin Obaseki Bio: Early Life, Career, Political News and Net Worth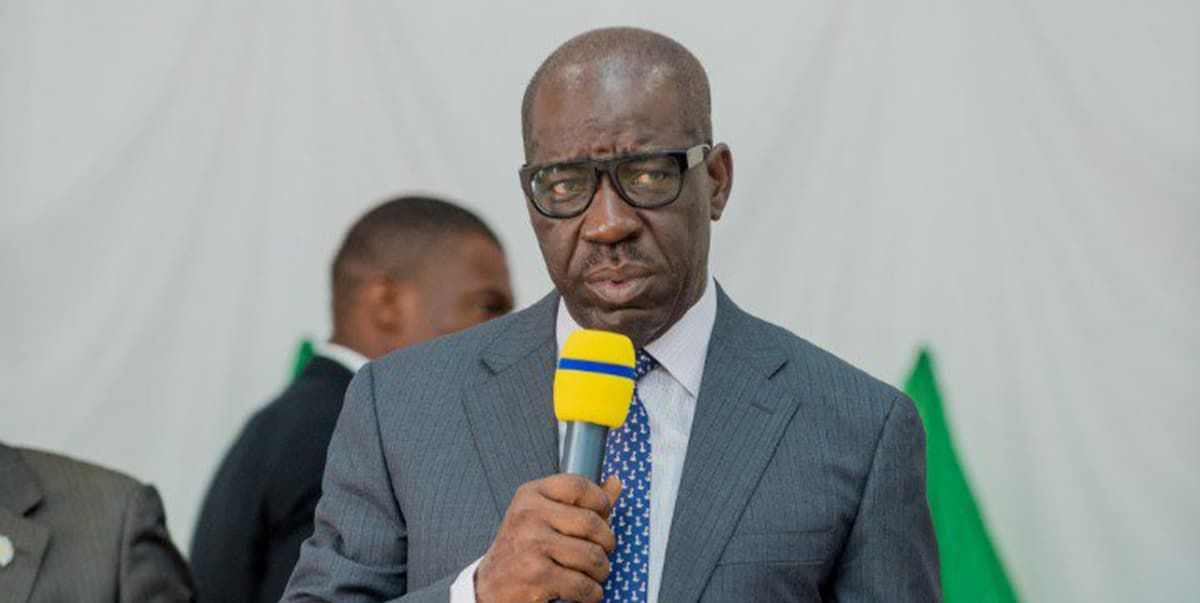 Godwin Obaseki was born as the third child of Gbinigie of Owina Street and the late Pa Roland Obaseki in Benin City, Edo State, Nigeria. He attended St. Matthew's Elementary School in Benin City for elementary school and Eghosa Grammar School for secondary school.
He took over as governor of Edo State from Adams Oshiomole under the APC but then moved to the PDP.
Godwin Obaseki Profile Summary
Stage Name:      Godwin Obaseki
Real Name:         Godwin Nogheghase Obaseki
Occupation:        Politician and Businessman
Date Of Birth/Age:          1 July 1957
Place of Birth:    Benin City, Edo State
Gender:               Male
Nationality:         Nigerian
Marital Status:   Married
Education:           St. Matthew's Primary School
Eghosa Grammer School
University Of Ibadan
Pace University
Columbia University
Lagos Business School
Net Worth:         $225 Million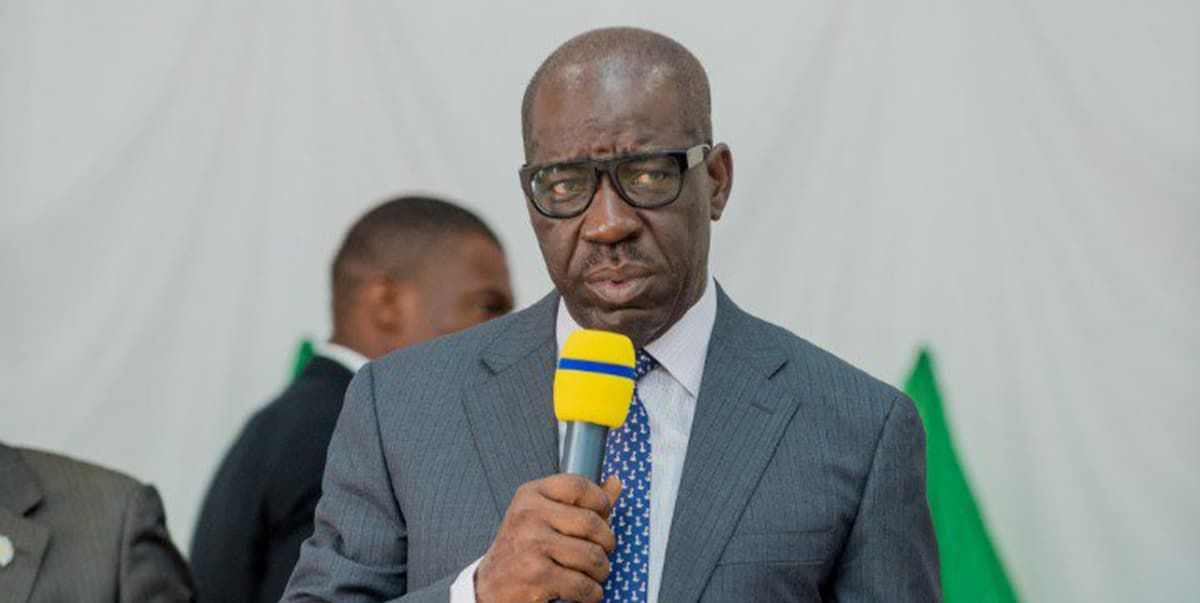 Godwin Obaseki Early Life
Godwin Nogheghase Obaseki was born on July 1, 1957, to Pa Roland Obaseki. There was not much information about his family and siblings. Before attending the University of Ibadan, where he got a Bachelor of Arts degree in Classics, he attended St. Matthews Anglican Elementary School in Benin City. He then went to Benin City's Eghosa Anglican Grammar School.
In Jos, Plateau state, the major duty for Mr Godwin Obaseki's National Youth Service Corps was then done.
Godwin Obaseki went on to Pace University in New York and the prestigious Ivy League Columbia University, where he obtained an MBA in finance and an MBA in international business.
ALSO READ: Francis Nwifuru Bio: Early Life, Career, Wife and Net Worth
Career
Mr Obaseki is a member of the Nigerian Chartered Institute of Stock Brokers and a graduate of the Lagos Business School's Chief Executive Program. In 2001, the World Economic Forum designated him as a Global Leader for Tomorrow (GLT).
Over the past 30 years, Mr Obaseki has excelled in his chosen sector, rising to the stature of a world-renowned authority in investment banking, asset management, and securities trading.
He has worked at Capital Trust Brokers Limited in Lagos, International Merchant Bank (a part of First Chicago Bank), AVC Funds Limited in Lagos, and the New York-based Equitorial Finance Company, a financial consultancy firm with an emphasis on Africa.
Mr Obaseki was part of the core team that launched two Nigerian "new generation" banks, which radically changed the nature of the country's banking industry.
Mr Obaseki established Afrinvest West Africa Limited (previously SecTrust) the next year, in 1995, establishing himself as an entrepreneur.
Mr Obaseki, who was considered at the time as a solutions provider with ideas, established the Nigerian International Debt Fund (NIDF), which allowed Nigerians to invest local monies in US Dollar securities. This was completed in 1996.
A Nigerian bank issued Global Depositary Shares (GDS) to obtain UD$ 50 million from the foreign capital market, on which he advised.
Since 2005, Afrinvest has been a key player in the field of investment research, giving some of the most analytical recommendations on some of the most significant transactions in the Nigerian capital market.
Mr Obaseki serves on the boards of several prestigious organizations in Nigeria, demonstrating the level of respect he commands in the corporate sector.
READ MORE: Sheriff Oborevwori Bio: Early Life, Political Career, Wife and Net Worth
Mr Obaseki, who is deeply committed to the development, served as a volunteer Chairman of the Edo State Government's Economic and Strategy Team (EST) from March 17, 2009, until he announced his intention to run for the state's highest office.
In the November 2016 elections, he stood for governor of Edo State and won on the All Progressives Congress (APC) platform.
Personal Life
He is happily married to Her Excellency Mrs Betsy Obaseki, with whom he has three children.
Obaseki is a trustee for the Dr Jackson Owen Obaseki Foundation, a non-profit organization owned by a family that gives free medical and educational assistance to the most impoverished people. Obaseki is quite generous.  Obaseki has multiple homes with undisclosed identities and locations, although he now resides at the Edo state government palace.
Net Worth
Obaseki's net worth is estimated to be $225 million by numerous media outlets.
Obaseki drives a bulletproof Toyota Land Cruiser SUV. He also drives a Lexus LX570 and a Range Rover Velar.
Social Media
Instagram: @governorobaseki
Twitter: @GovernorObaseki