Family regrets selling house and borrowing money to relocate abroad, now stranded and facing hardship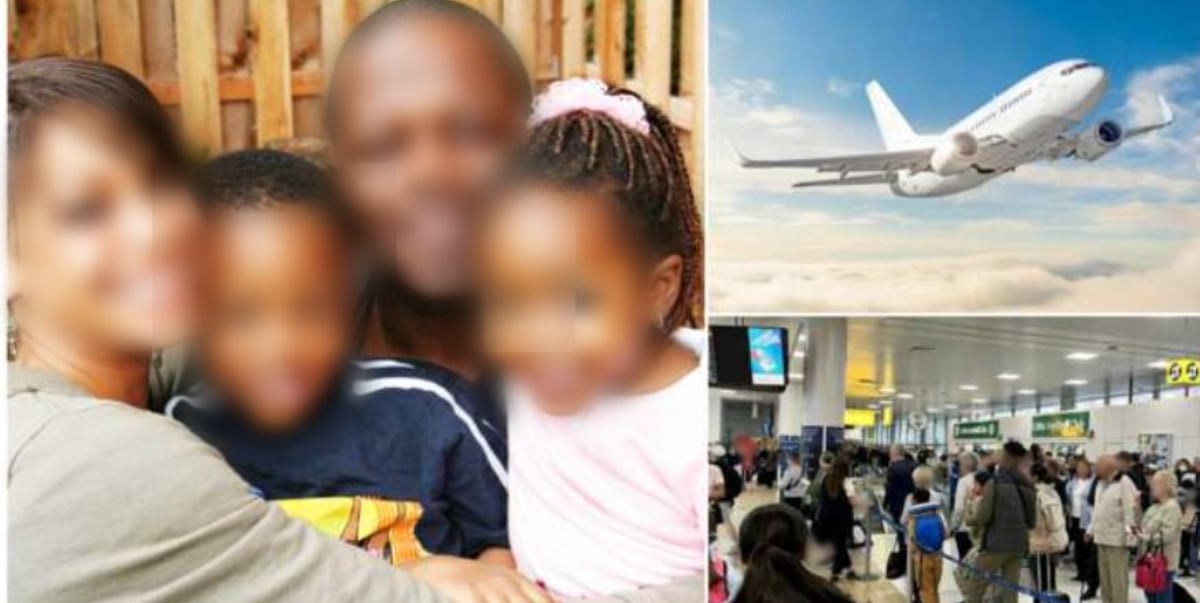 A Nigerian family with five children regrets finding themselves in dire straits after borrowing millions of naira, selling their house, and car to fund their relocation to the United Kingdom.
The family embarked on this life-changing journey with hopes for a better future, but their dreams have been shattered as they struggle to cope with financial challenges in a foreign land.
The family, headed by a mother with a study visa, made the decision to move to the UK in pursuit of higher education opportunities. However, upon arrival, she was confronted with the reality that she needed to secure a post-graduate visa to be eligible to work in the country, a process that required a significant sum of money.
As a result, the mother has been unable to contribute financially to the family's expenses, leaving her husband as the sole breadwinner.
According to the woman @gloriaotikor1, the situation has taken a toll on her family's mental and emotional well-being. The creditors who lent her money in Nigeria are incessantly calling her, expecting repayment now that she is in the UK.
However, with no means of income and mounting bills, the family is facing an uncertain and distressing future.
Despite their efforts to secure funds, the woman has been unable to complete her school fees, putting her educational aspirations at risk. As a result, the family is trapped in a cycle of debt, struggling to make ends meet in a foreign country with limited resources.
The husband's job, though providing some income, is insufficient to cover the rent and provide for the needs of their five children.
Netizens Reactions…
@Adekoya Adeniran said: "Rule 1! Never sell assets to relocate! NEVER!" olayinkaolowolag7 said: "Skill worker's route is better for a big family like that."
@Evolak said; "Greener pasture is not abroad, it's a location where God has design for you. Understand this and have peace."
@flikky said; "Why would they bring 5 children at once nawoo."
@peaches said; "You see why I keep saying Canada is better than UK in terms of studying."
@user5122196360123 said; "Their mistake was going together, They supposed go one after another."
@browniebee said; "Omo people don't listen ..I pray God help her ooo…Abroad no easy come join 5 kids." 
See below;