Faces of some online loan apps agents defaming Nigerians exposed by FG
Photos showing faces of agents representing some digital loan companies were released shortly after some of the companies operating in Ikeja, Lagos, were raided in a joint operation with the Federal Competition and Consumer Protection Commission (FCCPC) on Friday for a "possible violation" of consumer rights.
Nigerians, who have awful experiences with these companies have continued to accuse them of employing different types of mannerless and uncultured characters as workers.
Victims say the criminal loan sharks that parade google playstore have become experts in blackmail and blatant invasion of people's privacy.
The companies – GoCash, Okash, EasyCredit, Kashkash, Speedy Choice, Easy Moni, owned by Blue Ridge operate on the third floor of a four-storey building in the area was raided.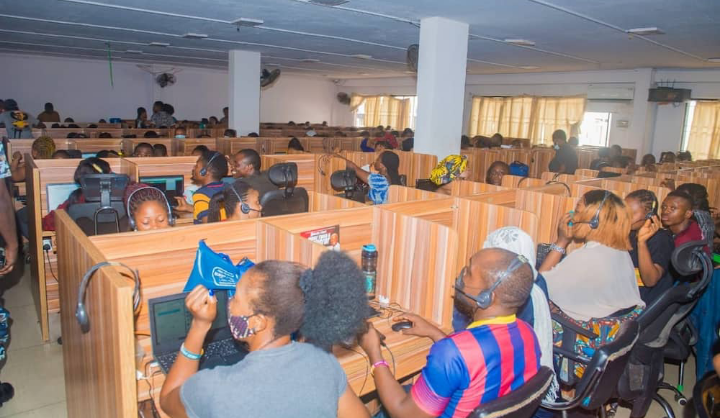 After the raid, Mr Babatunde Irukera, the commission's boss who led the operation said: "Because people were on lockdown due to the pandemic, people started needing small easy loans which is understandable.
"But over a period of time, people started complaining about the malpractices of the lenders so we started tracking it.
"Sometime towards the end of last year, after gathering quite a lot of information, we started working with some other key agencies like the EFCC, ICPC, National Human Right Commission, CBN, NCC. And FCCPC led the meeting where we all agreed that there would be a joint effort to look into these businesses.
"Secondly the interest factor seems to be a violation of the ethics on how lending is done. So those were the two things that we set out to look for."