Mixed reactions have trailed a Twitter user's advice to single men. She is of the opinion that some struggling men might only become successful when they get married.
"Dear men, if you have struggled so hard and money hasn't come. Get married, because some women holds the key to success", she tweeted.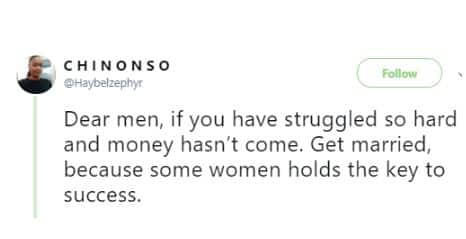 Her advice generated mixed reactions. While some Nigerians think her advice is valid as they have seen some men become successful after marriage, others are of the opinion that a woman should not be used for such gamble.
See the reactions below;