The ongoing global pandemic is set to change life as we know it for the foreseeable future. Economies will struggle and the shape and structure of how the world works could be altered in the coming months. We have already seen a massive shift in economic activity, with the United States' trade war against China reaching new heights this year, even before the pandemic hit. In the face of concerns around the Chinese government, many countries all over the world are asking companies to move their manufacturing processes and factories out of China and to other countries. African countries look set to benefit from this, and they can look to Canada as a blueprint on how to manage this shift to their advantage.
Canada has already begun courting firms with investment opportunities, with Toronto and Montreal emerging as hubs for tech-based startups. It is beginning to rival California and Silicon Valley in this regard, and some of the hottest and most interesting tech startups are setting up shop in Canada rather than in Silicon Valley at the moment.
For example, consider Deep Genomics, a company looking to develop medicines by using artificial intelligence, in order to be able to treat rare genetic disorders – this company recently set up its first lab in Toronto. This shift in attitude from Canada has been evident ever since Justin Trudeau became prime minister in 2016. There has been an emphasis on new technology such as 5G, cryptocurrencies and artificial intelligence. In fact, Canada has also been liberalizing its gambling laws to allow the best casino slot games websites to begin operating in the country. This is just one example to show how the country has been liberalizing laws and creating a business-friendly environment, with a heavy focus on digital technology and internet-based solutions. The government is creating a roadmap for tech companies in Canada, allowing them to operate efficiently and contribute to the Canadian economy as well. 
Another example of this can be seen in the cryptocurrency space, where Canada has become one of the leading countries in the world in terms of crypto adoption. Online gambling and casino sites can use cryptocurrencies for payment and deposits, but we are also seeing other businesses such as online shopping portals increasingly begin to offer cryptocurrencies as payment options in Canada.
Shopify is the best example of this, and the government's willingness to allow liberal business rules has led to spectacular growth for the company, with experts predicting that it will soon rival Amazon and eBay in Canada.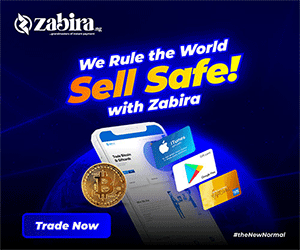 Canada's determination to bring in the best tech companies can be seen in the case of Lever, which is an analytics firm helping clients to find the best candidates for jobs. Even though most of Lever's clients are on the east coast of the United States, the company was happy to move its operations to Toronto. The reason for this was Toronto's growing technology centre, and Lever wanted to be close to it in order to benefit. CBRE has concluded in its Tech Talent Report that Toronto is Canada's Silicon Valley in terms of influence and value, and it is not difficult to see that based on these examples. The city has also benefited from a slew of tech graduates who provide these companies with a highly-qualified local workforce.
Lastly, Canada's Digital Charter is a big reason for it becoming so attractive to investors and companies. The Charter promotes safety, trust, fairness and security in all dealings between companies, citizens and the government. This has allowed the tech industry in Canada to be extremely transparent, and is one of the major factors behind its rise as a tech powerhouse in North America.