Blogger Okoro Blessing speaks after being arrested (Video)
Relationship blogger, Blessing Nkiruka Okoro has reacted following her arrest.
The founder of 'Breakup or Makeup' who was arrested for claiming another man's 7-bedroom duplex as hers (read here and here), has released a video to assure her followers that she's OK.
Shortly after she was released, Blessing released a video where she said: "Hey guy, I'm OK, very OK. It's gonna die down naturally. It's just a normal stuff. It's going to die down naturally.
"I don't want to continue the whole pressure, pressure, pressure… It's fine, I'm very very perfect. Nothing is wrong with me, OK? So one love, to those sending me your love, God bless you. To those sending your hate, God bless you too. It's just something that's going to fizzle away in a bit. Thank you so much for your love. I am very very OK so don't get yourself worried. "
She captioned the video:
I am very ok .
Am not been held .
No cause for alarm .
No police no station no detention.
Thanks lovers
It will pass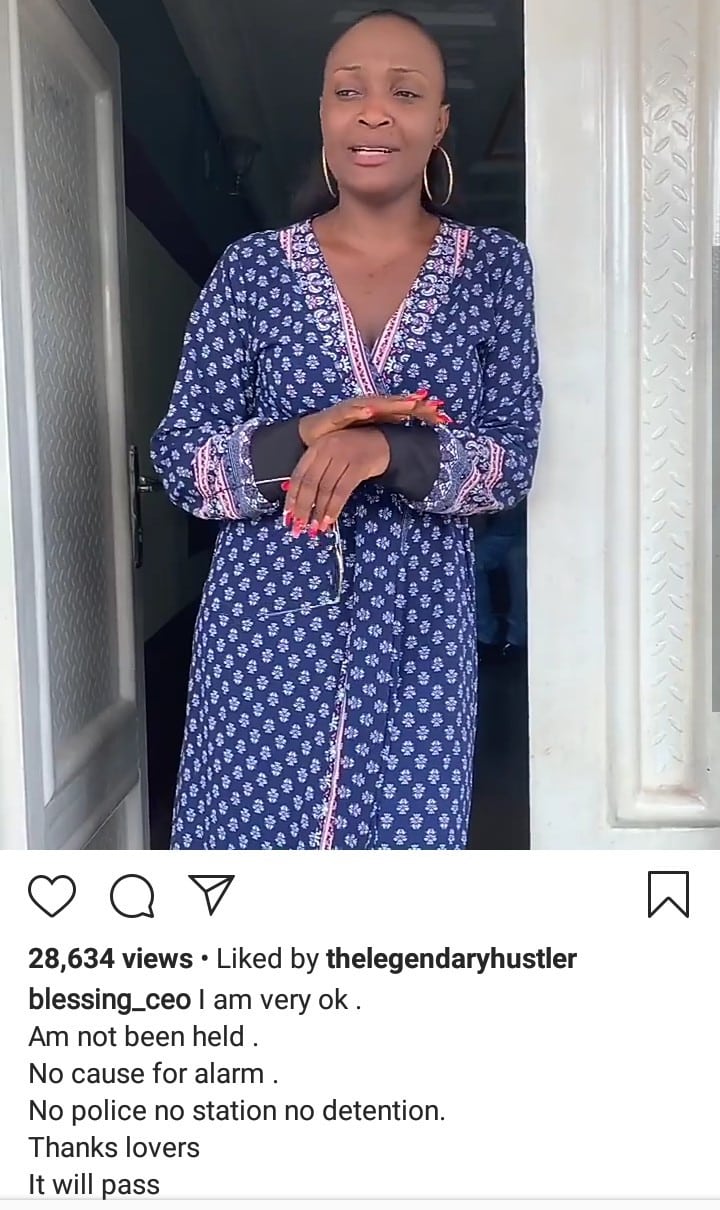 Watch the video below;