Award-winning singer and YBNL boss, Olamide has told Nigerians recently that if money is their main problem in life, then there is a lot of hope.
According to him, there are several deep-lying and pressing issues in life that a lot of people are going through every day, so if one's problem is just money, then such a person should thank God for that.
He added that most of those issues people have can't be solved by having money or by wealth, so anyone who is struggling to have money should be grateful as there is hope for their problem.
The "Somebody" crooner took to the micro-blogging platform Twitter to air out his view.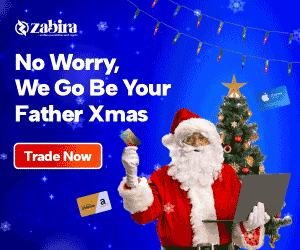 "People have real life issues money can't solve. De thank God if na money be your problem, you get hope," Olamide tweeted to his 4.4 Million followers.
See his post below: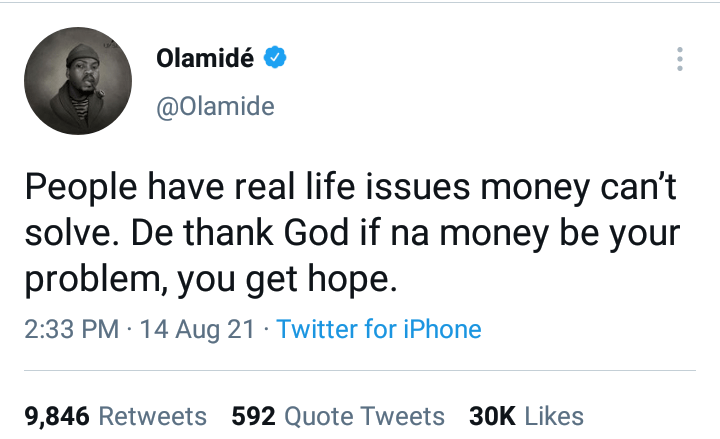 Even so, what are your thoughts on what Olamide said? Do y'all feel it's true or y'all disagree with him?