BBNaija
#BBNaija Day 20: Laycon opens up to Tolanibaj, the painful truth, reminiscing about home and lots more…
#BBNaija Day 20 was spectacular. Here are today's highlights – Laycon opens up to Tolanibaj, the painful truth, reminiscing about home and lots more…
Day 20: A whole new dynamic
Biggie advised Housemates to get along, and it seems like they are listening.
The Housemates seem to be in good spirits when they are together, despite the fact that they know that someone will be going home on Sunday. Because of this, they have decided to live every day as if it was the last in the House and finally enjoy themselves.
Tonight after the Arena Games while the Housemateswere winding down we were privy to a few sights that got us thinking- naturally.
Lucy has started enjoying herself
Lucy spent so much time yesterday talking to the other Housemates and making happy and decent conversation with them. Starting from the conversation in the bedroom this evening about relationship triangles and pyramids she seems to be opening up now, properly. After the games we spotted her chatting to Neo for more than 30 minutes, talking about her preferences in relationships. She was also very vocal with the group outside when they had a short session about what they missed most about being in the outside world. Though this is a good start for Lucy, and a welcome change from her sulking, some of you had some comments of your own, for instance, seem to know something we don't know:
Is it the Waya's, Kidrica or Kiddrica?
Even though there were threats of the Kiddrica ship sinking this week, the couple seems to have come back from the depths, stronger and harder than before. The two can be seen together most of the time, cuddling and kissing, and seem quite impenetrable right now. Time will tell, but do you think that this ship is now finally sailing?
Laycon opens up to Tolanibaj
Speaking of Kiddrica, tonight Laycon managed to open up to Tolanibaj about his love for Erica. Of course, he told her the same things he has told everyone else, but we saw him open up to Tolani about it. Another thing we heard was, according to Laycon, Erica was interested in Laycon before he was interested in him. He maintains that he is happy for her, and at least today he made a new friend to talk to about it.
Wathoni spends time with Prince
Tonight we caught sight of Wathoni and Prince happily playing games through the afternoon. could this be the reason Wathoni is not bothered by the other girls tonight? Perhaps she has gotten her fill now and is happier with the way things are working. Prince seemed to enjoy her company too. Not that we are saying there is a ship there, but there is definitely less drama.
Nengi and Ozo seem to be sailing at full speed
Team Ozone, let's see what happens this weekend. When the couple started talking more this week, after Ozo chose Dorathy for Deputy HoH, the voices of those rooting for the couple came to the fore. Even though Kiddwaya told Nengi yesterday to flirt with all the guys in the House, it seems that she has chosen to mostly flirt with one. The two spent all evening together yesterday, spending hours together on the hammock until they eventually retired. As usual, we wait and see.
Though the Housemates are worried about going home, we are happy they are making the most of their time.
Just for fun, here are some things that the Housemates mentioned they missed most: Most of the guys miss going to the gym and Playstation 4, while all the Housemates miss ram suya and going out to street parties.
Day 20: Everyone is a winner
After putting up an impressive performance, the #BBNaija Housemates enjoy the sweet taste of victory.
The Lockdown Geng have all been crowned winners of the Patricia Challenge. The Challenge, which was in three stages, saw the Lockdown Geng facing off against each other and in the end, all of them team ended up being crowned winners for putting up an impressive effort.
Dividing the Geng
For the Challenge, the Housemates were required to divide themselves into six teams of three members each. This they did immediately after the Brief was read by the Head of the House.

The triple threat
The Challenge was divided into three stages. The first stage was the quiz where the Housemates answered questions about new digital currencies like Bitcoins Perfect Money and other digital assets. Each team took turns to answer a total of 3 questions. For each question, they had 60 seconds before the buzzer went off.
The second stage had them playing a game of Charades but this time, they had to draw the image to provide a clue and wait for their teammates to make the right guess.
For the final stage, the Housemates were asked to prepare a jingle not shorter than two minutes and not longer than five minutes. This was where the Housemates brought their creative side to play. From catchy and exciting songs to funny plays, the Housemates dug into their goodie bag of talents for an outstanding performance.
The win
Impressed by their performance, Biggie decided that they were all winners and awarded each of them the Patricia Gift coin worth 500 dollars as a reward for a job well done.
Day 20: Set it off with DJ Consequence and LadiPoe
It's about to be a lituation at the Saturday Night Party with DJ Consequence and LadiPoe.
It's another Saturday and you know what time it is – it is time to Party! This time we have the meanest of DJs and one of the newest chart-topping rapper ready to set it off at the Saturday Night Party.
Consequence on the dance floor
There will be a price to pay once DJ Consequence, the vibes machine gets on the turntable and the price will be paid by the Lockdown Housemates in the most electrifying of dance steps and the hottest of moves. The Housemates won't be paying the price alone though, you also will be joining them as you vibe along to the chart-topping hits DJ Consequence will be spinning tonight at the Saturday Night Party.
Akeredolu Precious also known DJ Consequence is an articulate, skilled, creative, and professional DJ with experience working in several clubs with over 28 mixtapes under his belt. Expect to have your minds blown later tonight.
Vibe with LadiPoe
You definitely know his songs, but do you really know him that well? His name is Ladipo Eso, popularly known as LadiPoe and he will be on the mic performing Live at the Saturday Night Party tonight. Finally, we get to sing 'Know You' while next to Ladipoe instead of using TikTok. The Mavin Records latest signee will be partying with the Lockdown Geng while delivering some of his hit tunes.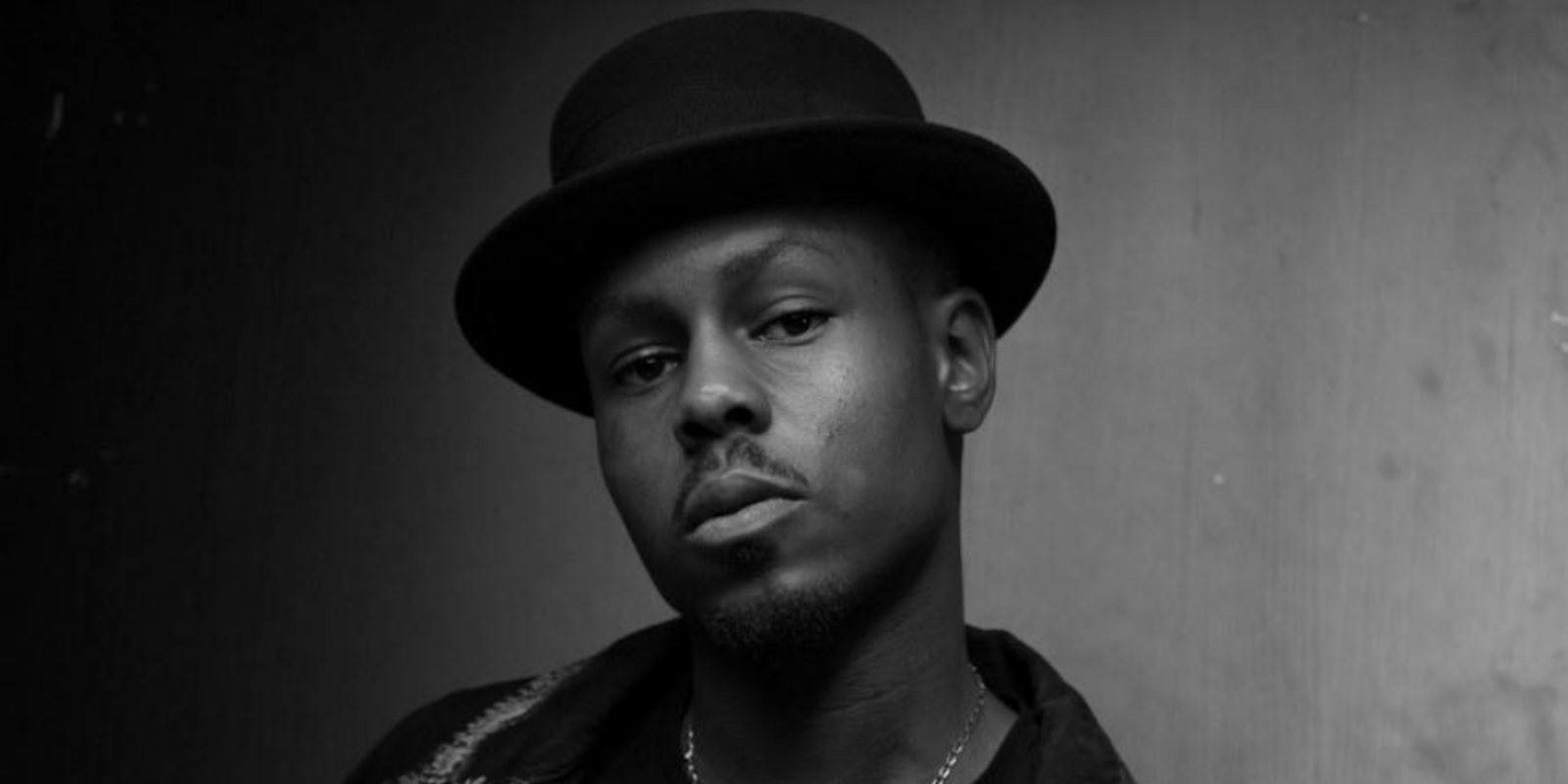 LadiPoe has come a very long way from his days as a member of The Collectiv3 to sensational features on several projects to solo efforts, LadiPoe has been able to carve an image for himself as one of Nigeria's most prolific rapper.
So go get your dancing shoes, keep your remote control that also doubles as your mic close by and get ready to party like it's 1999 with DJ Consequence and Poe.
Day 20: Reminiscing about home
The Lockdown Geng reminisce about home and those they miss the most.
After a long night, the Housemates are up and about and trying to get a few things in place and in the process, their minds wander off to those they really miss the most.
Thinking about home
The Housemates spent the early part of the morning reminiscing about home and people they miss the most. Laycon misses his mum and shares stories about how she wanted him to have a child at an early age to the other Housemates amusement. Praise talked about his kid and how much he missed him. He talked about life raising a kid and how he is so into every aspect of his child's life. What he listens to, what he does and every other thing that concerns him. He even went to get the kids picture as he remembered he hadn't looked at it in a week.
Growing fondness
Lucy and Praise have started getting along better than they initially did. Remember one of the first major fights in the House was between both of them. Things seem to have changed now that Lucy's closest friend Ka3na has been Evicted. They spent the morning swapping stories and even cooked together. Praise also noticed their growing fondness when he mentioned it to Biggie during his Diary session.
Massages that hit the spot
Neo and Vee's ship keeps waxing stronger and this morning was no different. Treating her to a therapeutic massage first thing in the morning, Neo proved why Vee probably made the right choice of choosing to sail with him. All appears to be rosy with them amidst the turbulent waters of relationships in the Big Brother Naija House.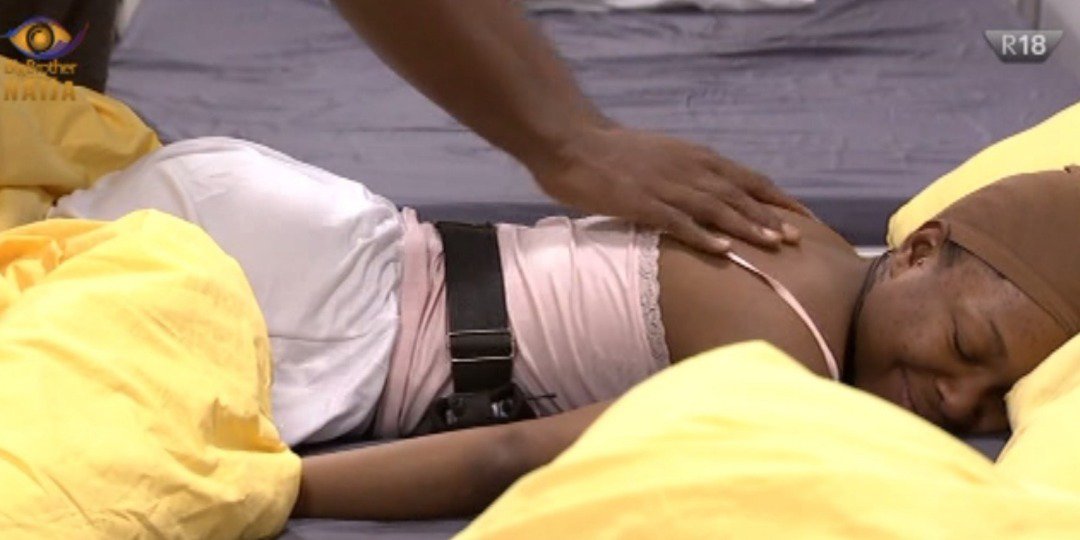 It's a lazy #BBNaija Day 20 Saturday morning in the House. Apart from a mild rebuke from Dorathy to Kiddwaya for failing to do his required cleaning duty, life seems pretty smooth. The thought of Eviction notwithstanding. Let's hope they keep it that way.
Day 20: Music and detective work
During #BBNaija Day 20, Laycon talks about his music and finding inspiration to write in the House, while Praise and Dorathy figured out the identity of the sardine bandit.
Day 20: 'Kaisha doesn't contribute,' Trikytee
As the Housemates prepare for the Patricia Challenge ahead, Trikytee laments on Kaisha's constant incompetence in contributing to any teamwork in the Lockdown House.
Day 20: Speak your mind
During #BBNaija Day 20, Laycon revealed he has a list of things he wants to tell Erica, but he is holding a couple back for another day. However, Erica wants to hear all.
Day 20: The Patricia Challenge
During #BBNaija Day 20, the Housemates face yet again another exciting Challenge and the quest is to be the team with the most points.
Day 20: The sardine bandit apologizes
Neo apologised to Kaisha for stealing her sardine while Ozo and Dorathy have pillow talk about Housemates they don't trust.
Day 20: The painful truth
During #BBNaija Day 20, Erica finally admitted to Tolanibaj that even if Kiddwaya wasn't in the picture, she wouldn't date Laycon cause she wasn't attracted to him.
News Credit – Africa Magic