Another video of Mohbad chilling with son few days before his passing surfaces
Another old video of late Afrobeats singer, Mohbad chilling with his son Liam few days before he died has surfaced online.
Following the demise of the singer, various videos have surfaced online showing him sharing a heartfelt father and son moment.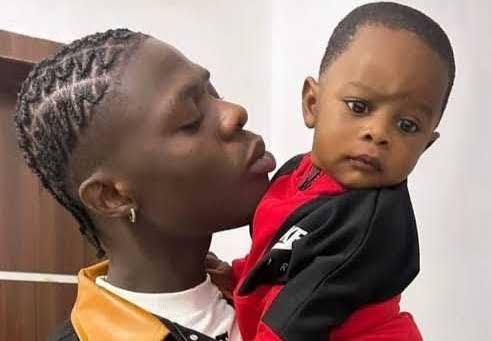 The videos have gone on to prove that while Mohbad was alive, he had adored his son immensely and he had been a doting father.
Another video which surfaced shows him and his son in the sitting room seeing a kids show on the television.
The video is alleged to have been made few days before he passed away.
Watch the video below:
In reaction, man.down001 said: "And people are requesting for DNA, Una 9 dey crazeeee"
itsrealmartini said: "Anybody wey he papa nor get his or her DNA test result nor get right to request for any other child's DNA test result."
albertolamide_06 wrote: "Omo I love this guy the more but my painful part is that his son won't grow to know his father in person"
alejolowo4real said: "If na like make na release videos forwhere he carry the boy for hospital na una no"
sirjason_yuan wrote: "If una like make una post video way e day baff the pinkin we still need the dna test"