A Nigerian couple has reportedly welcomed sextuplets, four girls and two boys after twenty-eight (28) years of marriage and childlessness.
Report says the husband and wife identified as Mr. and Mrs. Wilson got their overdose of blessing on Tuesday, February 16.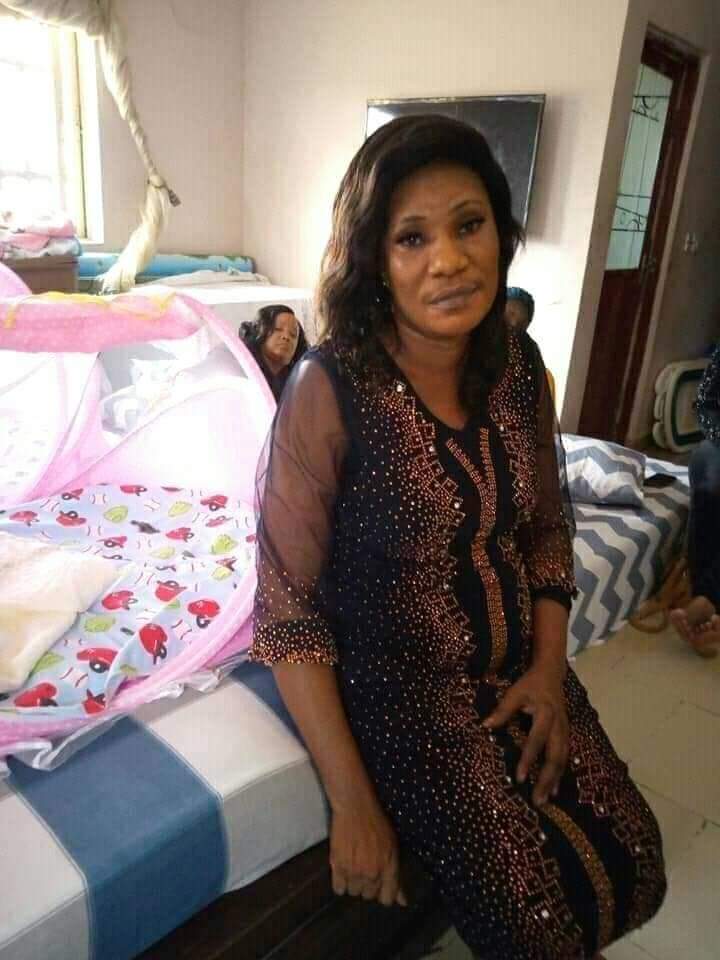 As this couple welcomes sextuplets 28 years after marriage, it has once again confirmed the popular saying that it is the most patient of other dogs who eats the fattest bone.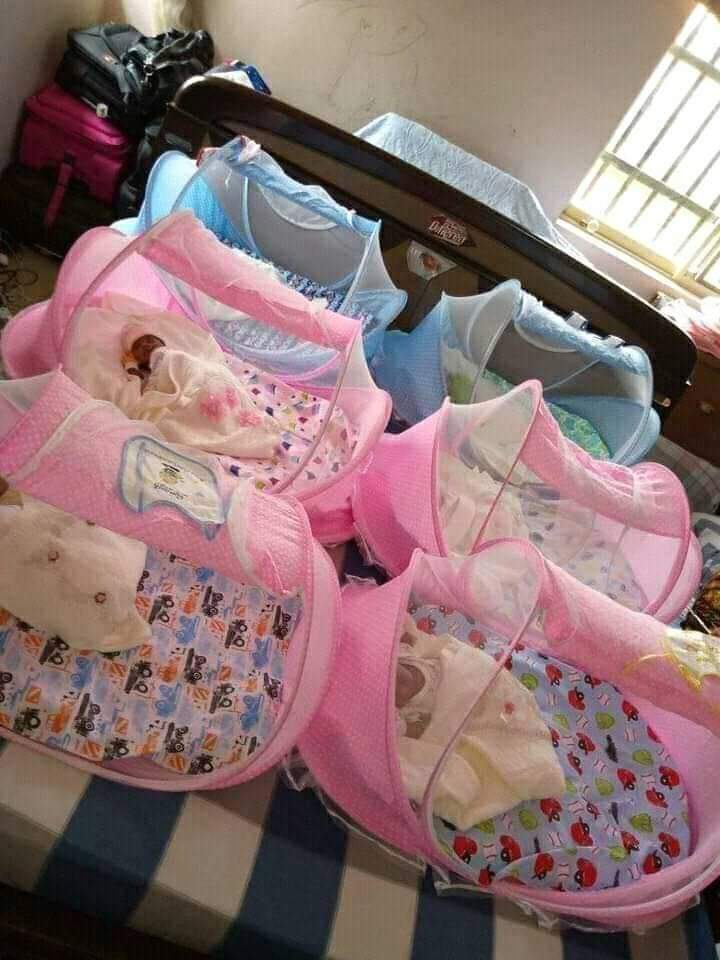 Our source, Pharm Pheecimih Apollos who shared the good news on Facebook wrote; "28years marriage being childless The Welcome sextuplets in the family Four girls n two boys Congratulations Mr n Mrs Wilson. People once said , A patient dog eat the fastest bone 🍖"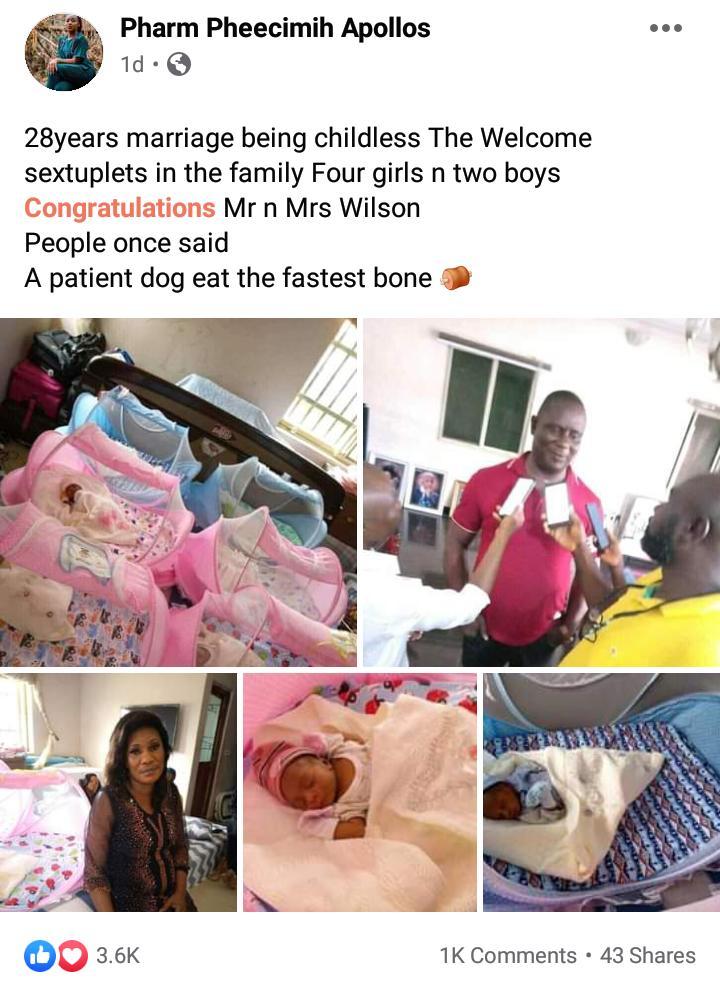 See more photos of the babies below…