"Your little unexposed head tells you only married people have sense" – Actor, Frederick Leonard lambast follower who questioned his ability to give valid marital advice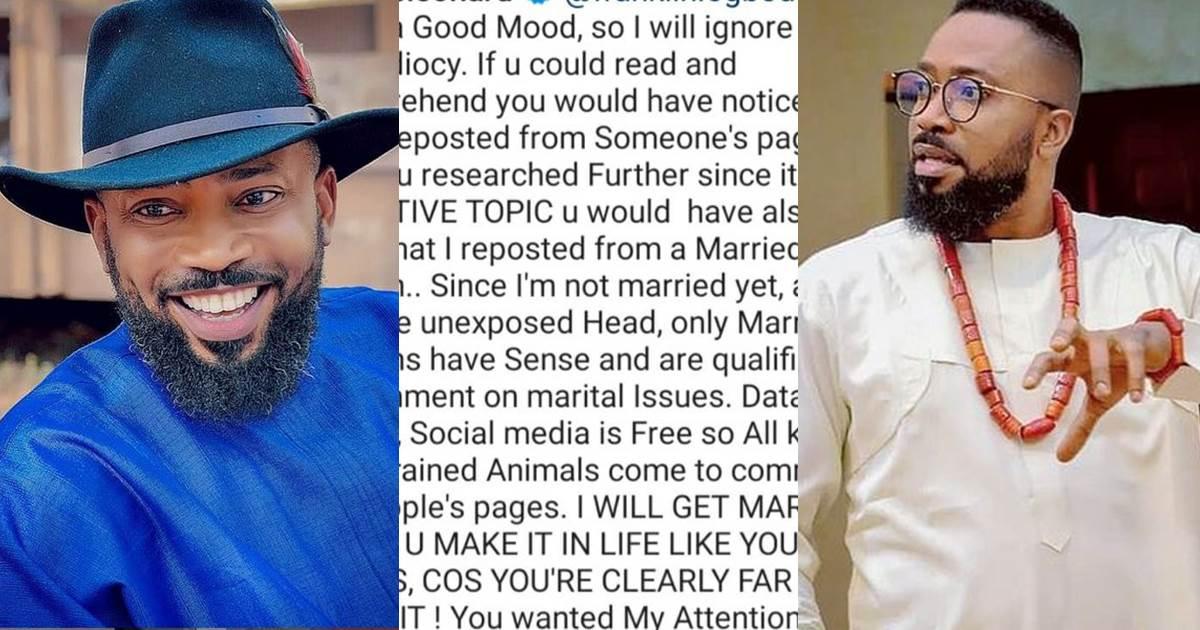 Nollywood actor, Frederick Leonard has ruthlessly slammed a follower who questioned his ability to give well-drafted and valid marital advice despite the fact that he is still single.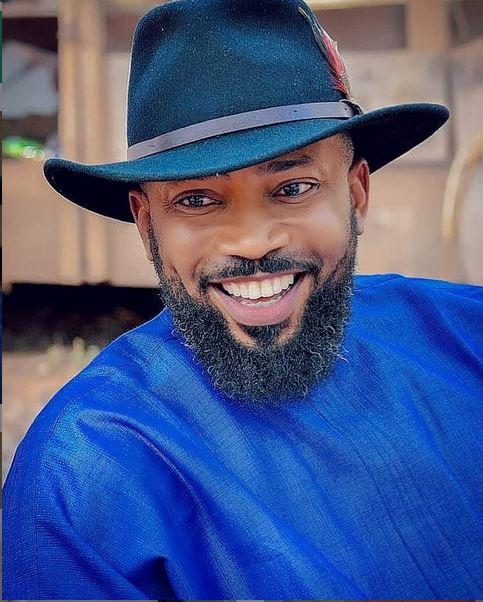 The saga started when Frederick Leonard shared a post made by an actress, Nkiru Umeh concerning the ethics of marriage and how family members ought not to expect their married relatives to put them first instead of their matrimonial partner(s).
A follower identified as @franklin.ogbodo, who probably did not know it was a shared post, thought it came directly from Frederick, and subsequently said:
"How do you know all this you are not married yet, only married people knows that?"
This comment ignited the wrath of Frederick as he reacted unfriendly to the statement:
"@franklin.ogbodo I'm in a Good Mood, so I will ignore Your Idiocy. If u could read and Comprehend you would have noticed that I reposted from Someone's page.
And if u researched Further since its a SENSITIVE TOPIC u would have also seen that I reposted from a Married Person.. Since I'm not married yet, and in ur Little unexposed Head, only Married Persons have Sense and are qualified to comment on marital Issues.
Data is Cheap, Social media is Free so All kinds of Untrained Animals come to comment on people's pages. I WILL GET MARRIED WHEN U MAKE IT IN LIFE LIKE YOUR MATES, COS YOU'RE CLEARLY FAR FROM IT ! You wanted My Attention, now u have it."
See screenshots below: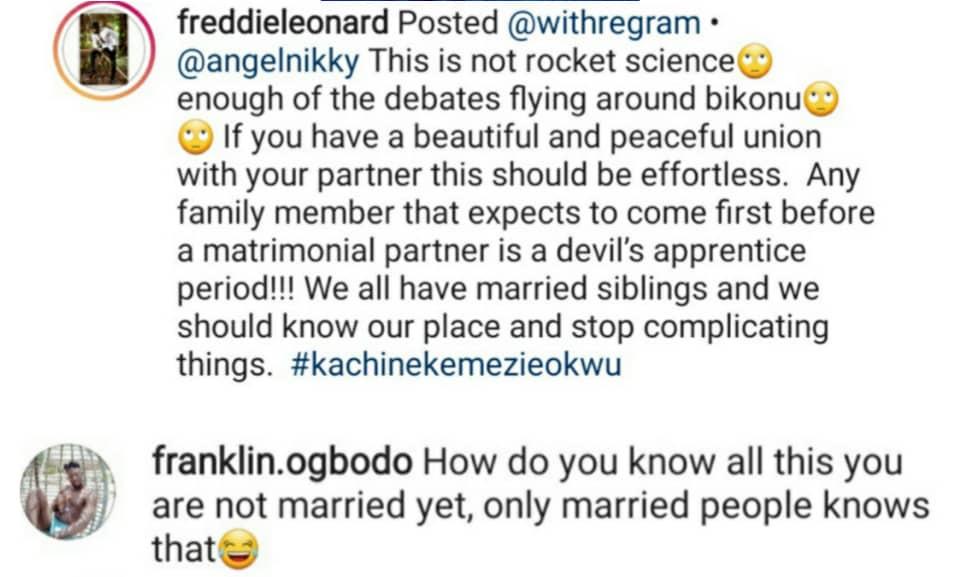 Below is the post that caused the exchange:
https://www.instagram.com/p/CMMizxphE3I/?utm_source=ig_web_copy_link