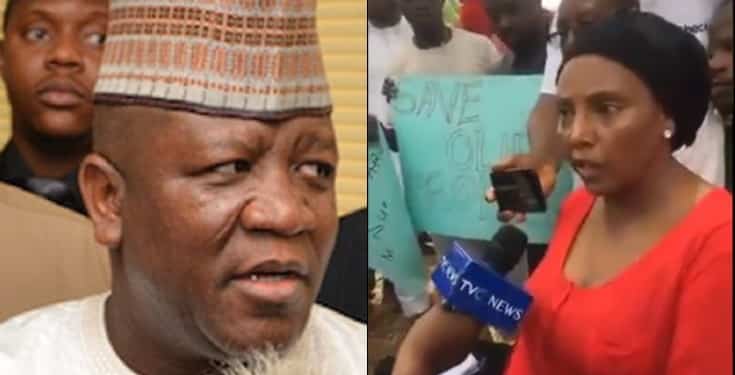 Journalist, Kadaria Ahmed joined several protesters who marched to the presidential villa in Abuja on Saturday over the persistent killings in Zamfara state where suspected armed bandits have killed many people in the state.
On Friday, Sanusi Rikiji, speaker of the state house assembly, went on a condolence visit to Kaura Namoda emirate where at least 50 members of the civilian joint task force (CJTF) were killed in a single day.
Despite the deployment of a thousand security personnel on the orders of President Buhari in July 2018, the security situation has not improved.
Abdulaziz Yari, governor of Zamfara, has been criticised for not doing enough to curb the activities of these bandits. On one occasion, Yari said he had resigned as the chief security officer of the state.
When asked what she thought of the efforts of the state government in addressing the issue, she said:
"As far as I am concerned, that Governor is the most useless governor in the history of Nigeria.
"Quote me: he is the most useless Governor in the history of Nigeria. This is a governor whose reaction to the killings in his state was to resign as the Chief Security Officer. He went on the record to say that he cannot be the Chief Security Officer. So, I don't know what he is still doing in office; he doesn't care.
"He only cares about the people of Zamfara when it comes to politics. The fact that they are getting killed does not concern him. He lives most of his time here in Abuja. How can you govern a state for eight years from Abuja? What sort of leadership is that? We are so happy he is on his way out.
"He is hopeless as a leader. He has not done well for our people. Under him, Zamfara has deteriorated."