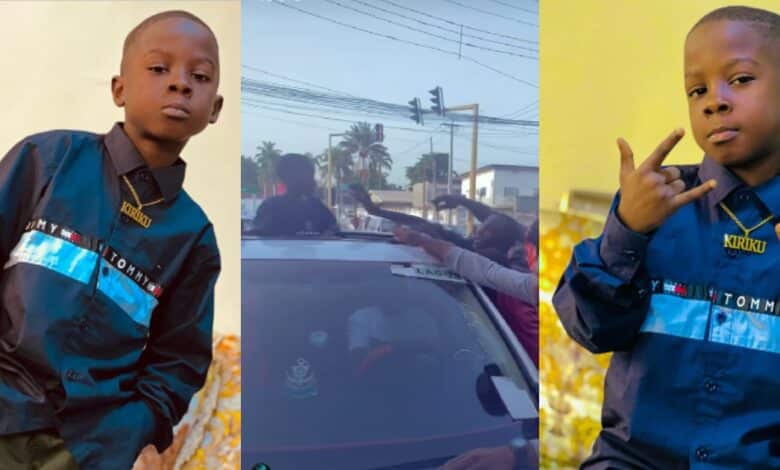 "You get levels" – Big uncles hail Kiriku as skit maker makes money rain (video)
In a viral video that has been making waves on social media, popular skit maker Kiriku has become the center of attention as he made it rain money on his excited fans.
The footage captured the moment Kiriku stepped out of an event and found himself surrounded by a crowd of enthusiastic supporters.
The skit maker, known for his entertaining content, reciprocated the love and adoration he received by showering his fans with cash.
Standing on the roof of a moving car, Kiriku gleefully threw money into the air, creating an exhilarating atmosphere.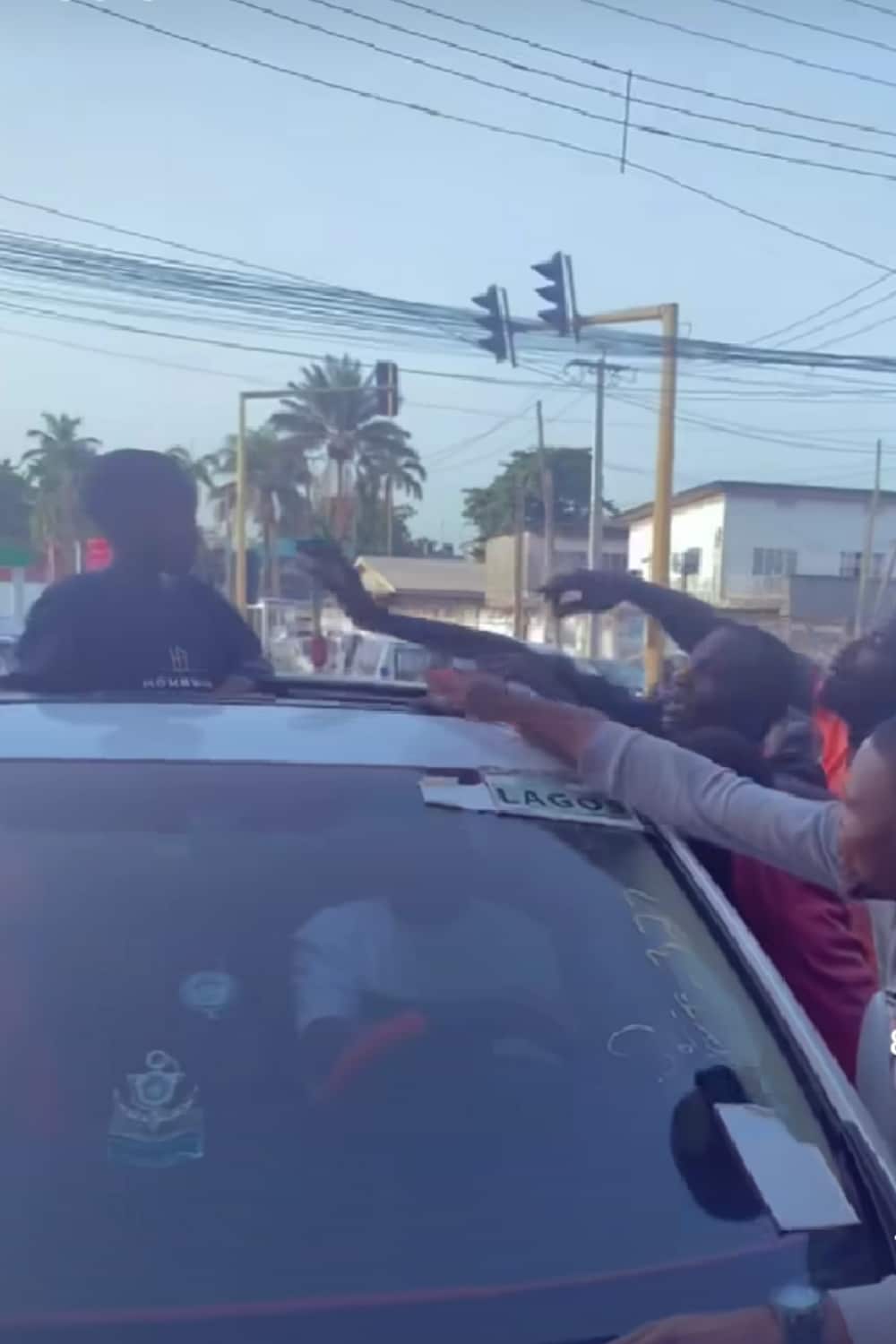 The fans erupted in joy and excitement, capturing the entire experience on their phones.
One of the fans could be heard saying, "Kiriku get level."
The video quickly gained traction online, generating mixed reactions from netizens.
See below;