Nigerian football agent, Kingsley Ogbodo has just been involved in an unfortunate car accident, recently while on Instagram Live with followers.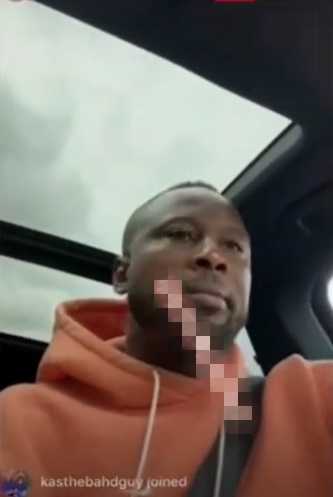 A viral video making the rounds on social media showed the moment Kingsley Ogbodo was setting up his IG Live properly before the accident happened.
According to footage from the short video clip, it appears the football agent rammed into a car in front of him, as his eyes were completely taken off the road and windscreen.
However, the latest development has got Netizens talking with mixed reactions to the unfortunate car accident, which football agent Ogbodo suffered.
Here are some of the reactions we saw:
@amaiwinnie wrote: "He caused it himself don't stunt for people on social media focus on the road drive to your destination"
@harppiness frowned at it, writing: "You can't blame Satan for this one"
@robbyterry247 chipped in: "I don't pity st***dity"
@jules_adore added: "You don get accident because of 3 viewers now "
Watch the video below: