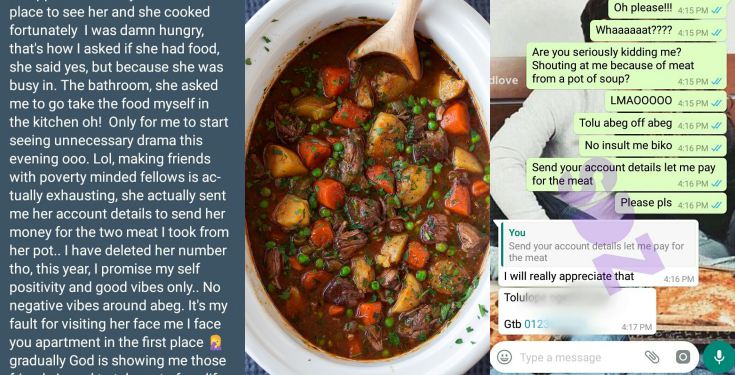 A hilarious Whatsapp chat between two friends is currently trending across social media. A lady visited her friend and she was told to serve herself.
She took two meats from the pot and that led to brouhaha.
See their chat below;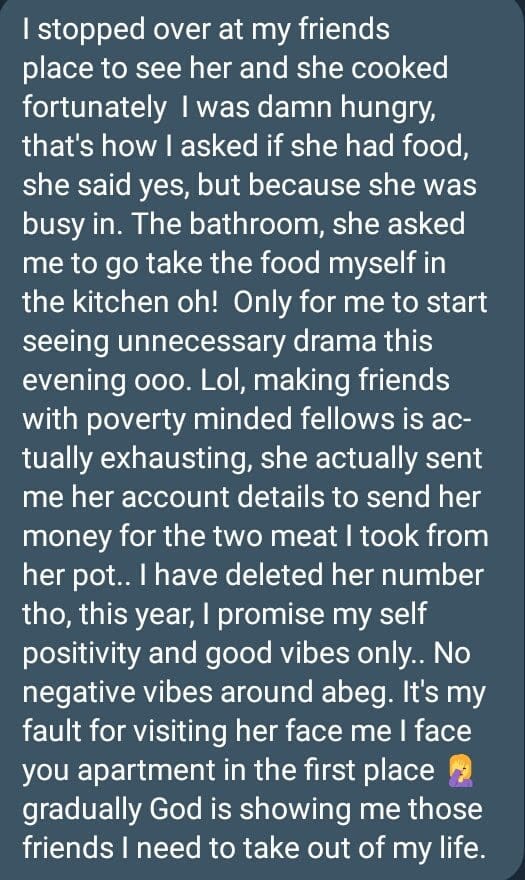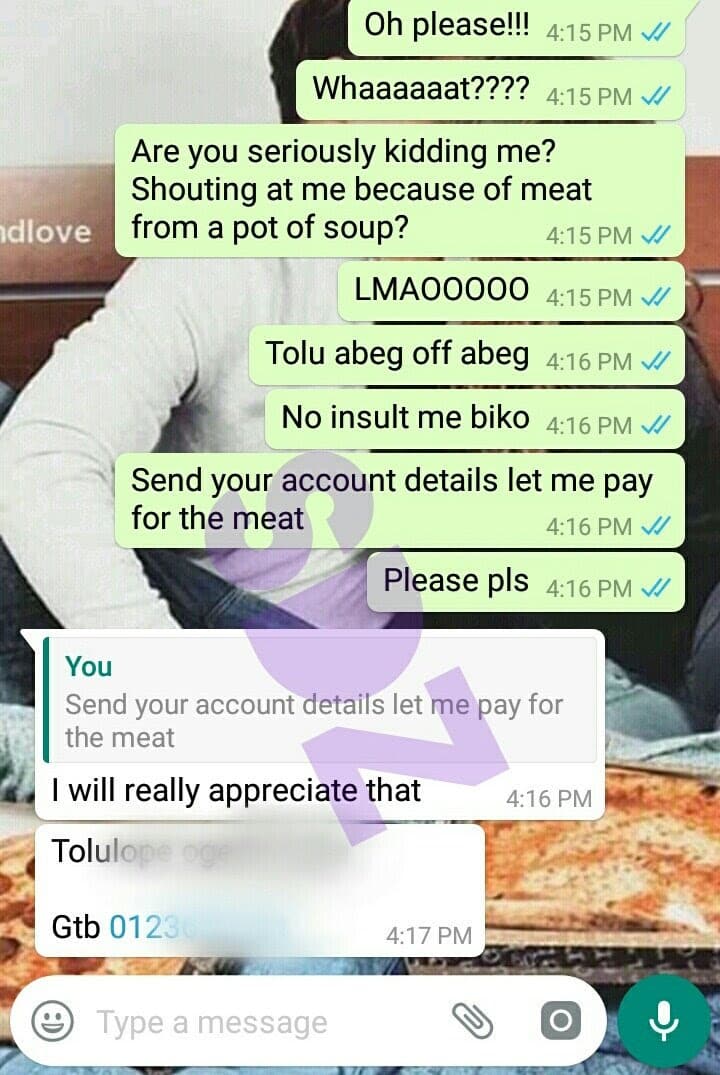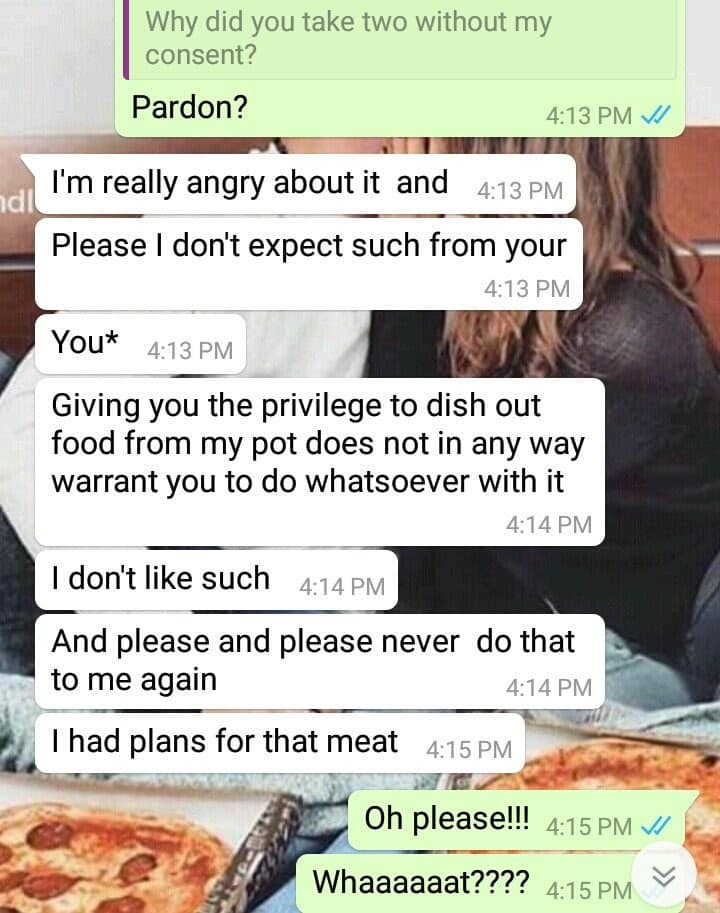 See reactions below;
You are a very bad friend and I'm sure you've done more than this to have warranted this kind of statement from her.
A good friend would turn this into a joke and offer to bring stuffs for her the next time she visits, but no you're here to drag her because she gave you food.Tueh
What kind of stupid sense of entitlement is this? Did you give her money to make her pot of soup? You are the negative one, so na you suppose off abeg
What do you think?