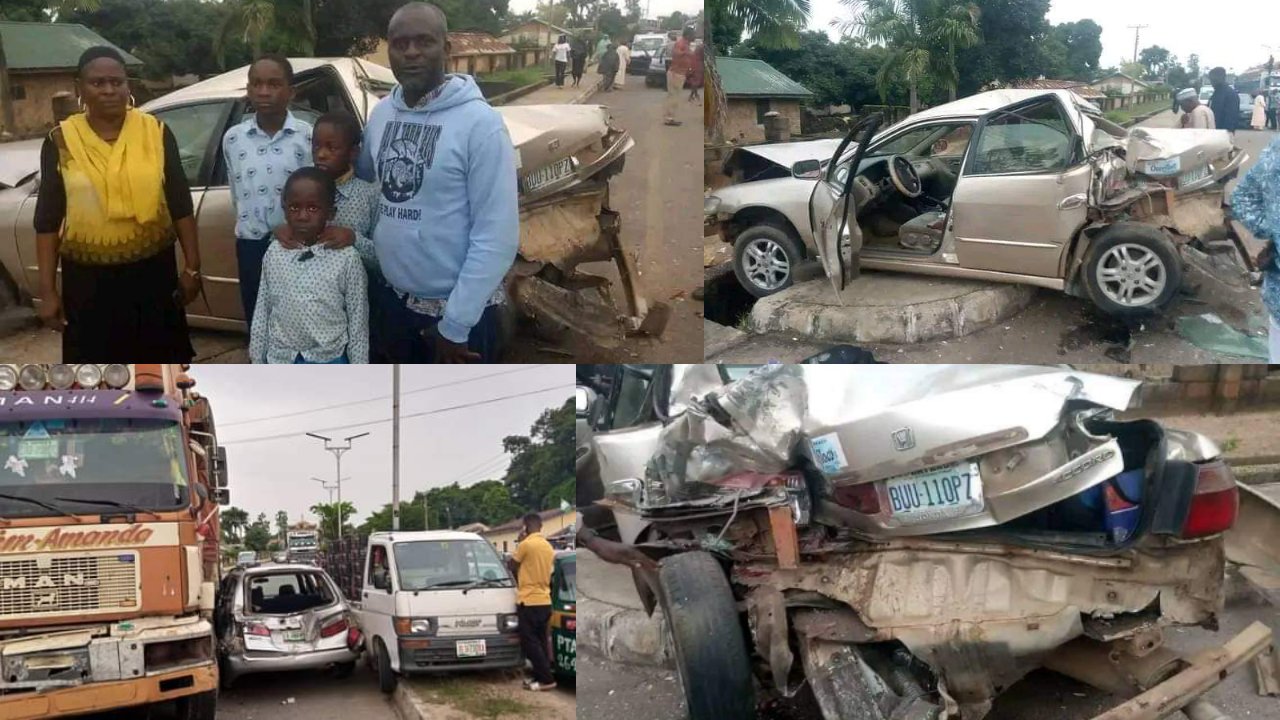 An unexplainable miracle has occured in the city of Jos, Plateau state as a family of five survives a horrifying accident which badly damaged their car.
According to the man who was in the car with his family, they had been on the road when a trailer on a high speed drove into them.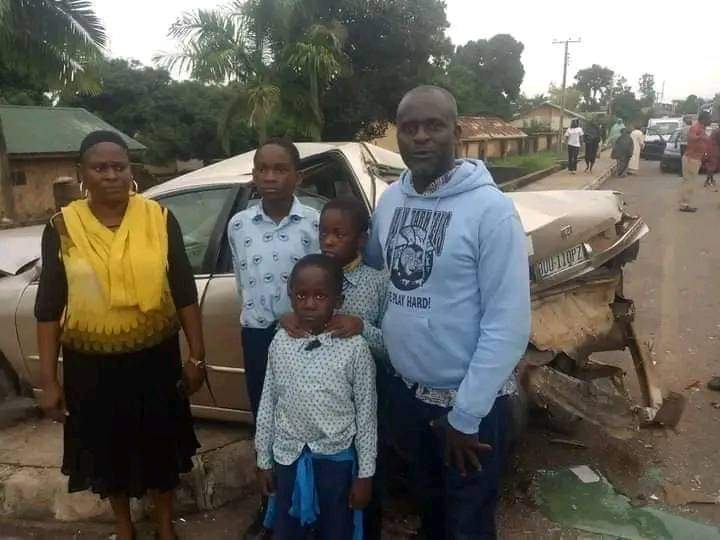 The accident had damaged their car but had left all five members ensconced in the car unscathed.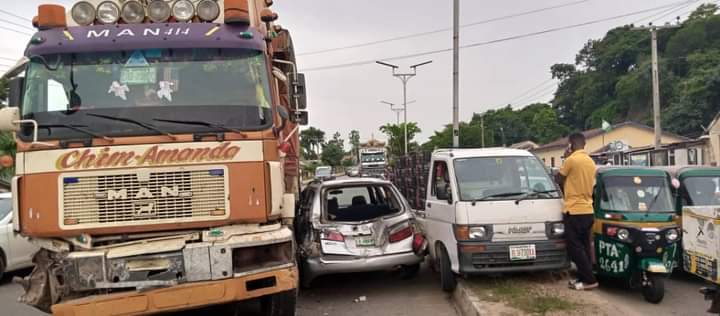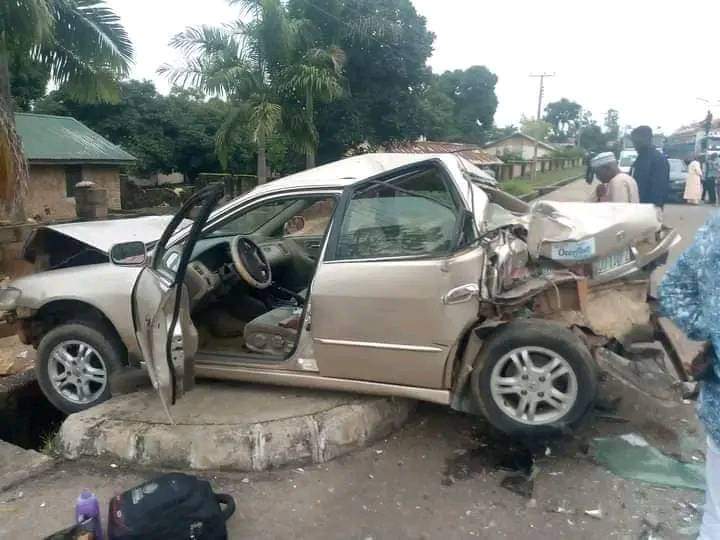 Recounting his story and giving glory to God, the man wrote:
"I, MY WIFE AND MY THREE CHILDREN WERE RIGHT INSIDE THIS VEHICLE WHEN A TRAILER ON A HIGH SPEED DROVED INTO US THIS EVENING IN A HOLDUP AT HILL STATION JUNCTION, JOS.
THIS IS QUITE UNEXPLAINABLE & UNBELIEVABLE BUT THE ALMIGHTY GOD IN HIS INFINITE LOVE & MERCY, DELIVERED US ALL AND GAVE US A RESOUNDING VICTORY OVER THE PLANS OF THE ENEMY.
NOT EVEN A STRAIN OF OUR HAIR FELL TO THE GROUND.
INDEED, THIS CAN ONLY BE GOD. HALLELUJAH! THANK YOU JESUS!!"