"Catch them young" – Little boy stuns netizens with amazing cooking skills as he's filmed preparing Jollof rice, okra soup for his family (Video)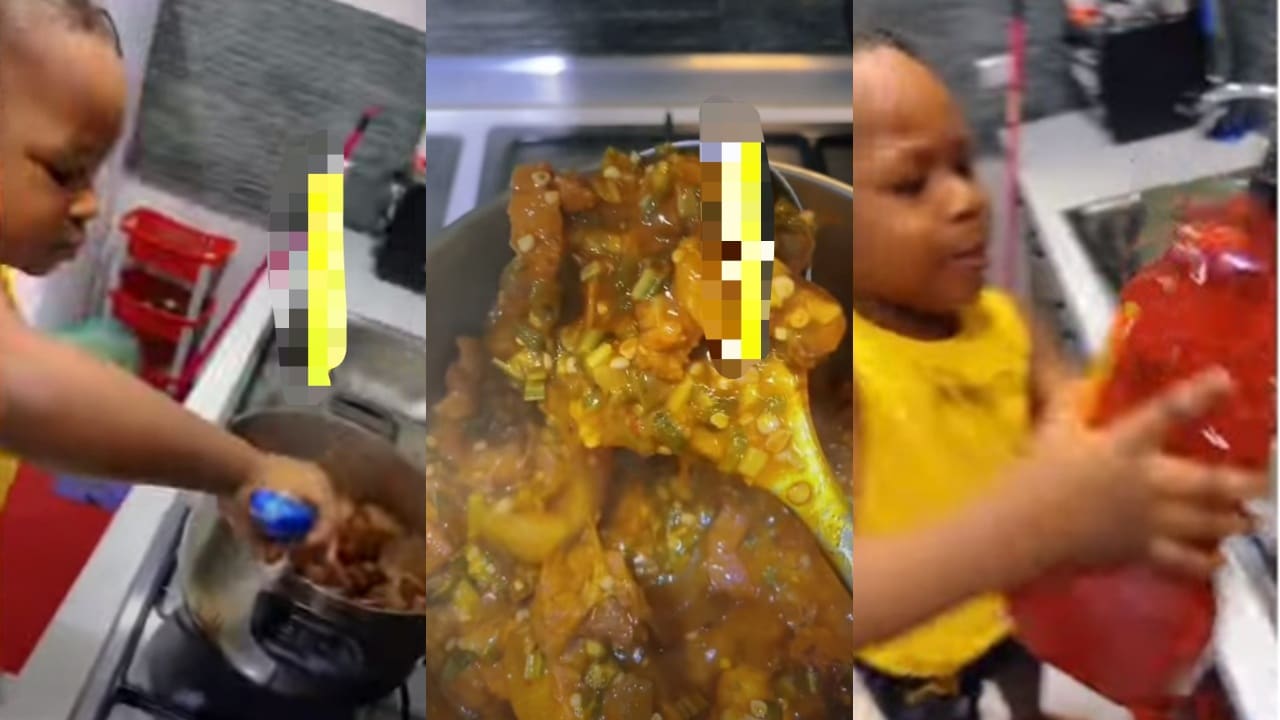 A little boy has stolen the hearts of social media users as he's filmed preparing a sumptuous meal for his family.
The little chef prepared two delicious-looking meals – a pot of rice as well as a mouthwatering pot of okra soup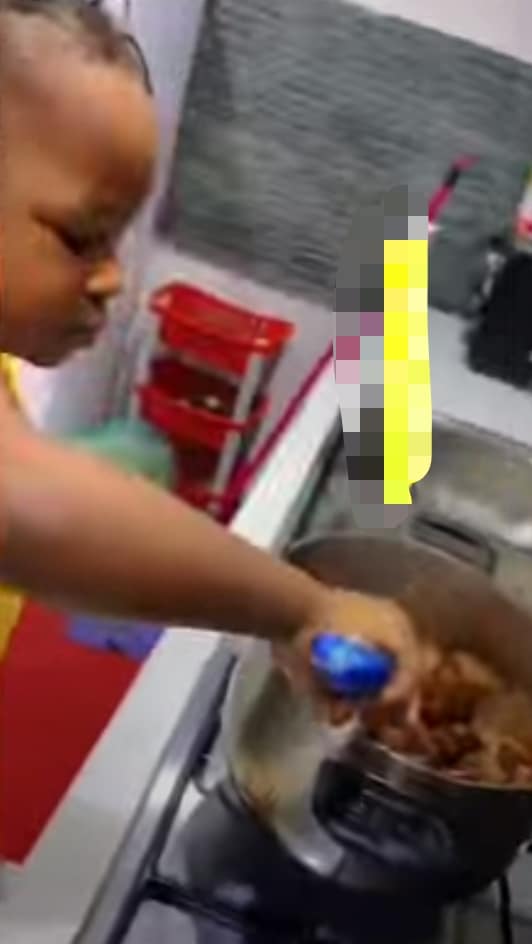 He was seen meticulously adding the necessary ingredients to the food while he was being recorded by his mum.
Although, skeptics have stated that it can't be the boy who prepared the meal; others have commended the kid's mum for making efforts to teach the kid how to cook at such young age.
Watch the video below:
View this post on Instagram