A young man has acted in a bizarre manner as he purportedly dumped a girl he's been wooing for long on their first date after asking her to make an order of what she wants.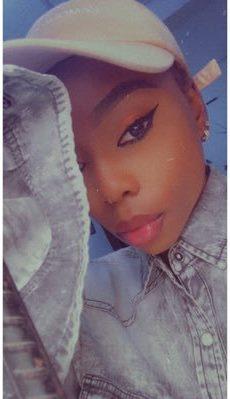 @Beingyemilor took to her Twitter account to reveal how an anticipated date turned off abruptly even without seeing the man.
She disclosed that after long hours of talking and chitchatting over the phone, they finally planned to go on a date. @Beinyemilor said she waited for hours only for her to get a buzzard text from him, "Send your account details and go home".
The young @Beinyemilor who is yet to understand what transpired between her and the fine young man is broken as she has asked her followers repeatedly if she's ugly.
Here's what she tweeted;
"Been talking to this guy, we met finally for a date. He told me to go wait inside at the bar and order whatever I want and he'd be right back. Next thing I got a text "send your account details and go home" Wtffffff!
Lool I was sick in my stomach for days cause why'd anybody do that? Nigga even blocked me everywhere".
We did video calls and all sort bruh"
Been talking to this guy, we met finally for a date. He told me to go wait inside at the bar and order whatever I want and he'd be right back. Next thing I got a text "send your account details and go home"

Wtffffff!

— ???????? (@beingyemilaor) April 14, 2021