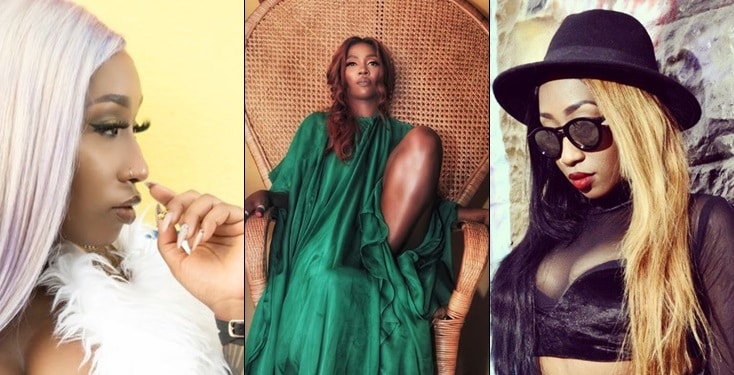 Kenyan-born singer, Victoria Kimani has apologized for slut-shaming Tiwa Savage in her viral #FvckYouChallenge cover.
Victoria Kimani took the viral #FvckYouChallenge to another level as she took a direct swipe at singers Tiwa Savage & Ycee.
She claimed in the track that Tiwa was 'selling her pu*sy'. The lyrics went;
"Grandma African bad gyal,turning 45 and still claiming bad girl.You can block me from a show but you can't block my blessings.We all know you selling pu*ssy and it's so depressing'
This led to multiple backlash on social media, as many called out Kimani for slut shamming Tiwa.
However reacting to the backlash she faced, Victoria Kimani has now apologized for slut-shaming Tiwa Savage, though adding that she is not sorry for other things she said. She wrote;
'She is right, I apologize for slut shaming and age shaming. Shame on me! that was wrong. But the other stuff…. I can never apologize for.'