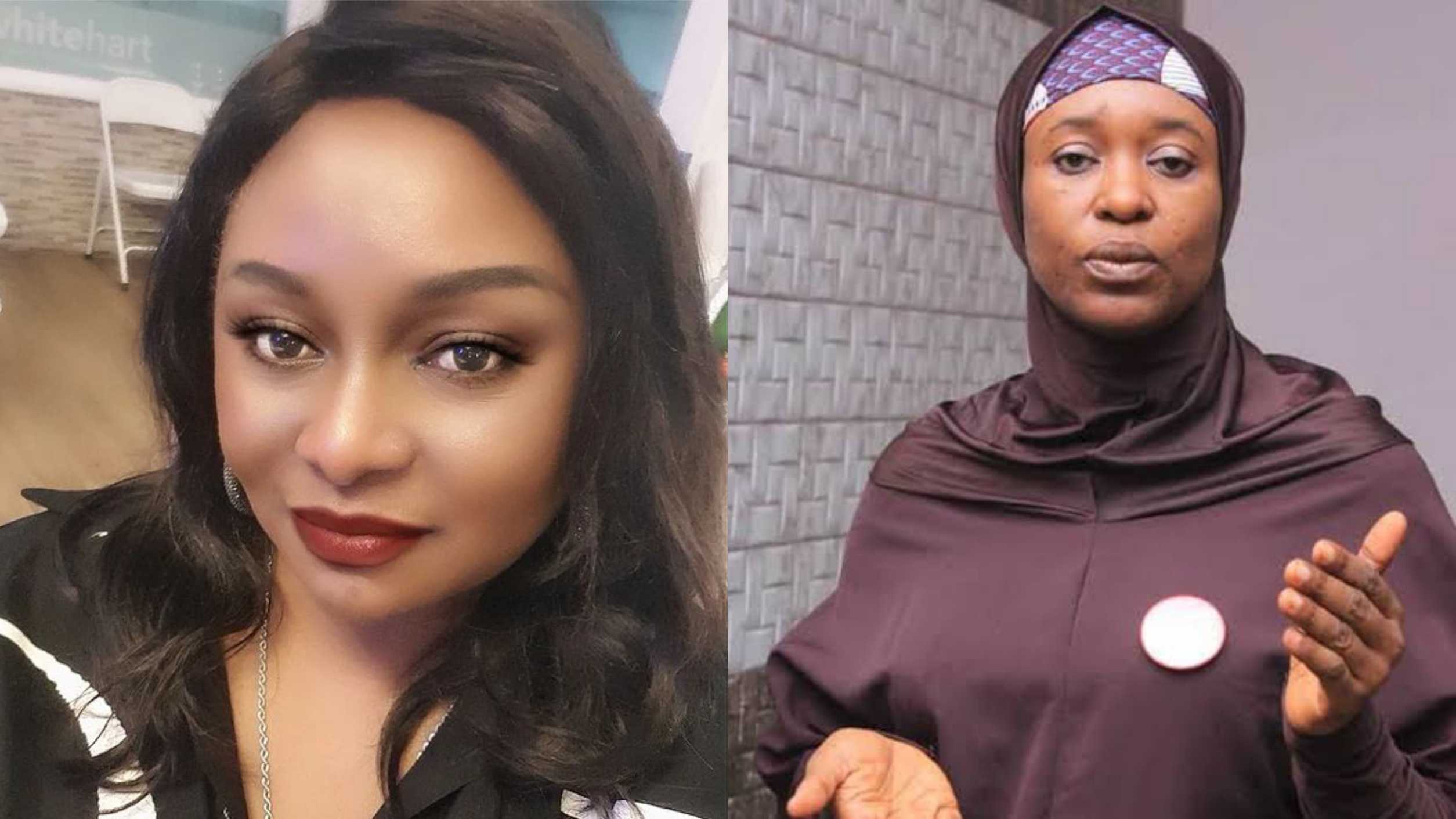 Entertainment News
Victoria Inyama slams Aisha Yesufu after she described Nigerians in diaspora as 'Mumuish'
Popular actress Victoria Inyama, has slammed human rights activist, Aisha Yesufu for labeling Nigerians in diaspora "mumu" on her Social media page.


Taking to her twitter account, the human rights activist stated that Nigerians living abroad are 'mumuish' because they believe they've fled from the prison, that is Nigeria.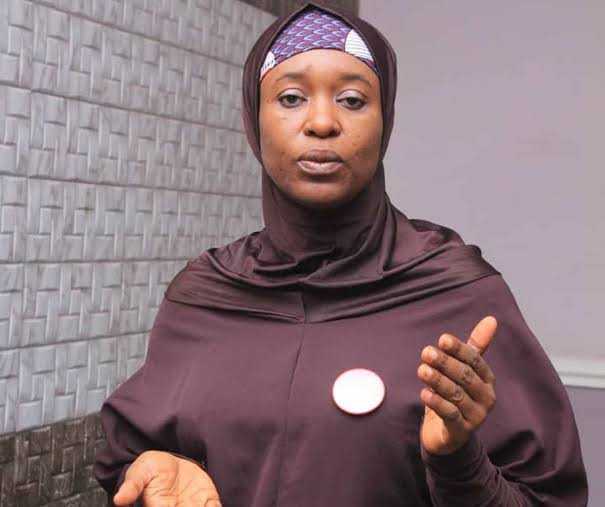 According to her, they live the country and work themselves to the bone, sending money back to relation and, in a way, adding to the nations economical growth but they never return home to vote for their preferred candidates when it's time to vote.
Aisha wrote:
"The most mumuish sets of Nigerians are the ones in the diaspora. Many of them gloat they have escaped but are imprisoned by the needs of those of us left in Nigeria. They work themselves to the bone to transfer billions back to Nigeria. They contribute economically but can't vote!"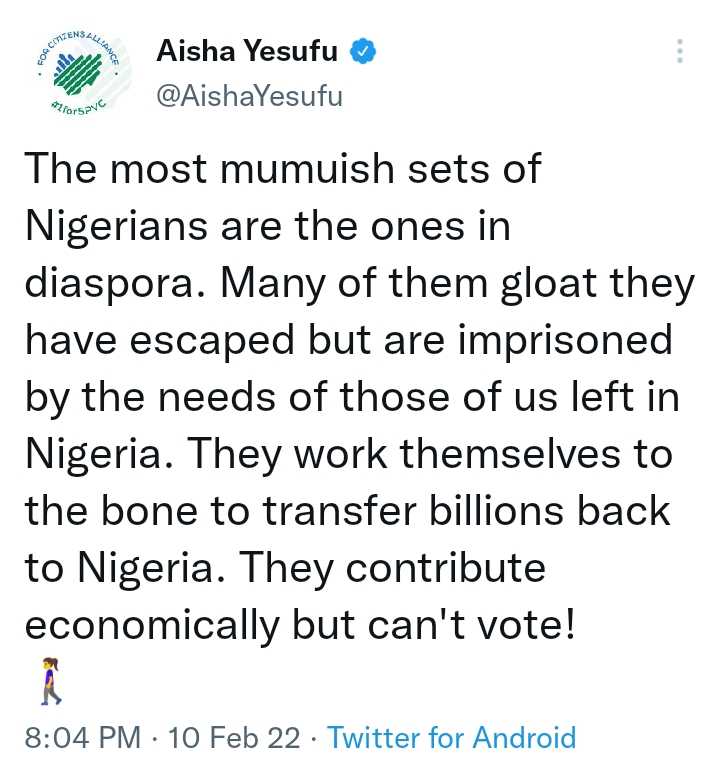 Victoria inyama, considering this unfair, had come out to query Aisha if her kids aren't abroad (Diaspora) benefiting from their education.