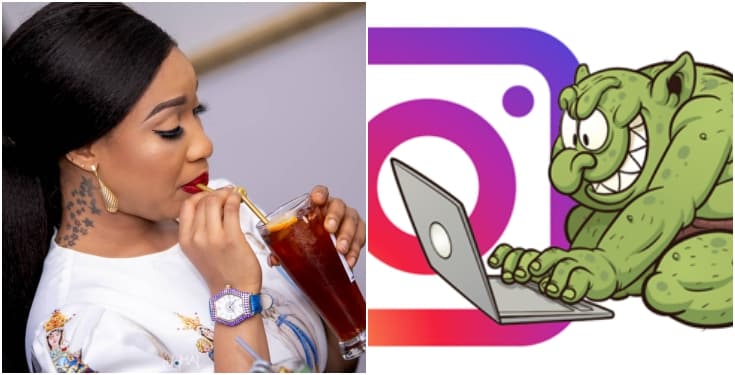 Nollywood actress, Tonto Dikeh took to her Instagram page to teach her fans and followers some valuable life lessons.
One of her followers reached out to her on social media to assist him with some money.
Knowing the said follower as a person who always trolls her in her comment section and on blog platforms, the philanthropist still gave him the money he needed.
The mother of one, went ahead to post screenshot of the conversation on her page.
According to her, she is not publicising the act to chase clout but to teach her followers how life can humble anyone at any second.
She revealed that hate won't stop her from "helping and saving souls", as the Instagram troll asked for small money but she sent him N50K to teach him a life lesson.
She wrote,
GOD DIDNT BLESS ME FOR ME!!
YOUR HATE WOULDNT STOP ME FROM MY LIFESTYLING(HELPING AND SAVING SOULS)!!
I WILL GIVE AND KEEP GETTING BLESSED, YOU KEEP CURSUNG AND BEGGING!!
#he said small money I gave him just 50k
(Thos is not to embarrass you but to TEACH YOU LIFES LESSON)
See their exchange below.