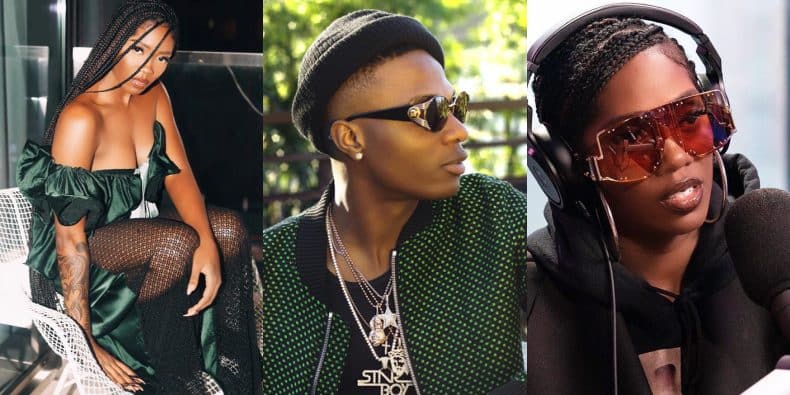 Tiwa savage reacted rather hilariously to a comparison between herself and Wizkid on who is richer.
A tweet read; Wizkid and Tiwa Savage: who is richer?
She replied with; "Abeg o, me that have been calling to borrow money sef. Baba give me missed calls ????"
See screenshot below;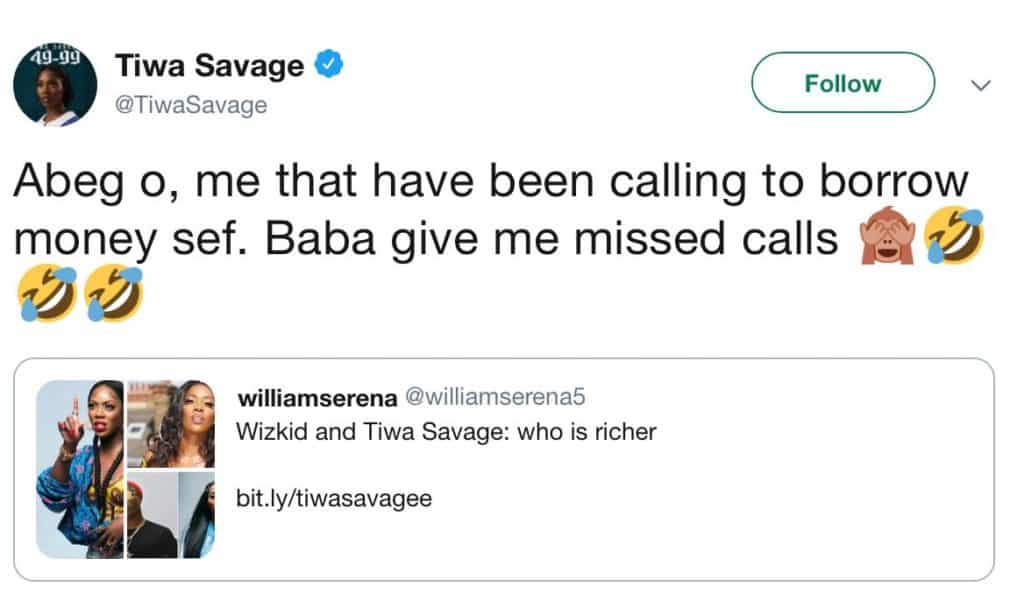 Superstar singer and songwriter, Tiwa Savage recently dropped her first official work after exiting MAVIN records… The diva signed for Universal Music Group in May.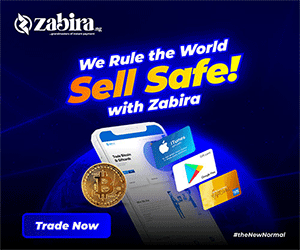 The single, '49-99' and Meji Alabi-directed video began global streaming on September 5 following a listening party where Tiwa explained the message behind the song and video.
She said, "The song encourages the young to put down the sense of inheritance and work for what they desire in life, for a better tomorrow.
"We can't sit on our old glories and expect things to change for the better. On '49-99,' Tiwa says.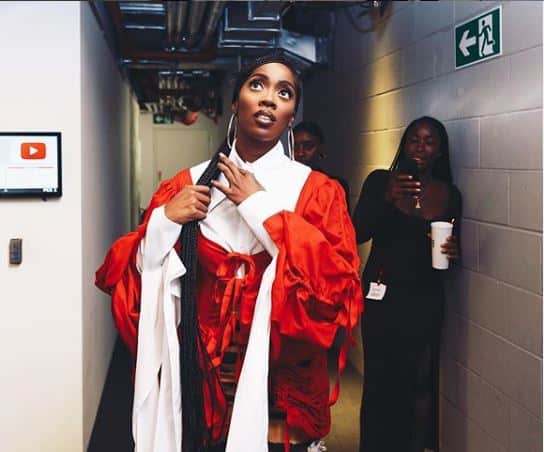 "'49-99' also addresses some political leaders who, instead of focusing on the growth of a nation, are there just for the money and having affairs with underage girls –
While the citizenry is hustling hard to make a daily living." She added.
The music star was ecstatic seeing herself on a billboard at the New York Times Square. The singer who posted a video on her Instagram page in which she was screaming, "Oh my God!" while she kept looking at the billboard.
She captioned it  "New York Times Square, we did say worldwide release."