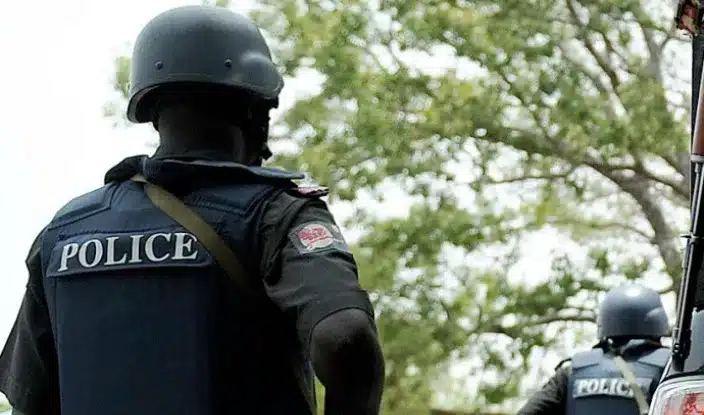 Three dead siblings found inside landlord's car in Lagos
A tragic incident unfolded in the Imota area of Ikorodu, Lagos, as three siblings were discovered lifeless inside their landlord's Toyota RAV4 car.
The victims, identified as Uche (3), Marvelous (5), and Lazarus (8), all children of Mr. Osondu, were playing within the compound when they inadvertently entered the SUV and tragically suffocated.
Eyewitnesses reported that the children, accompanied by their cousin Blessing (11), were engrossed in play around 11 am on Tuesday, May 23.
Surprisingly, Blessing, the oldest among them, did not enter the vehicle, nor did she raise an alarm upon realizing that her cousins had become trapped inside the car.
Speculation arose that Blessing refrained from seeking help due to fear of punishment for trespassing into the area. Enraged by the incident, a mob took matters into their own hands and physically assaulted the landlord until the intervention of law enforcement.
SP Benjamin Hundeyin, the spokesperson for the Lagos State Police Command, verified the tragedy, stating that the Officer in Charge of the Police Family Support Unit (FSU) received distress calls regarding the suspected Sudden and Unnatural Death (SUD) caused by suffocation of underage children. Upon arrival at the scene, the police encountered a crowd gathered near the residence of Moses in Ikorodu.
"The father of the deceased children said he was from Izii community in Ebonyi State and a tenant at the aforementioned address. The children were playing with their cousin, one Blessing Hyacinth, a girl of about 11 years, a foster daughter to Mr Osondu, at about 11am inside the landlord's RAV4 SUV parked in a fenced and gated compound," the PPRO stated.
"One of them inadvertently pressed the central lock button of the vehicle and it ended up locking the trio till they got suffocated. The three children were taken to the Ikorodu General Hospital where they were confirmed dead by medics and their corpses deposited at the hospital's mortuary for autopsy in the presence of their father."
"The landlord was brought to the station for protective custody and the RAV4 SUV was taken to the station for safekeeping too," he added.