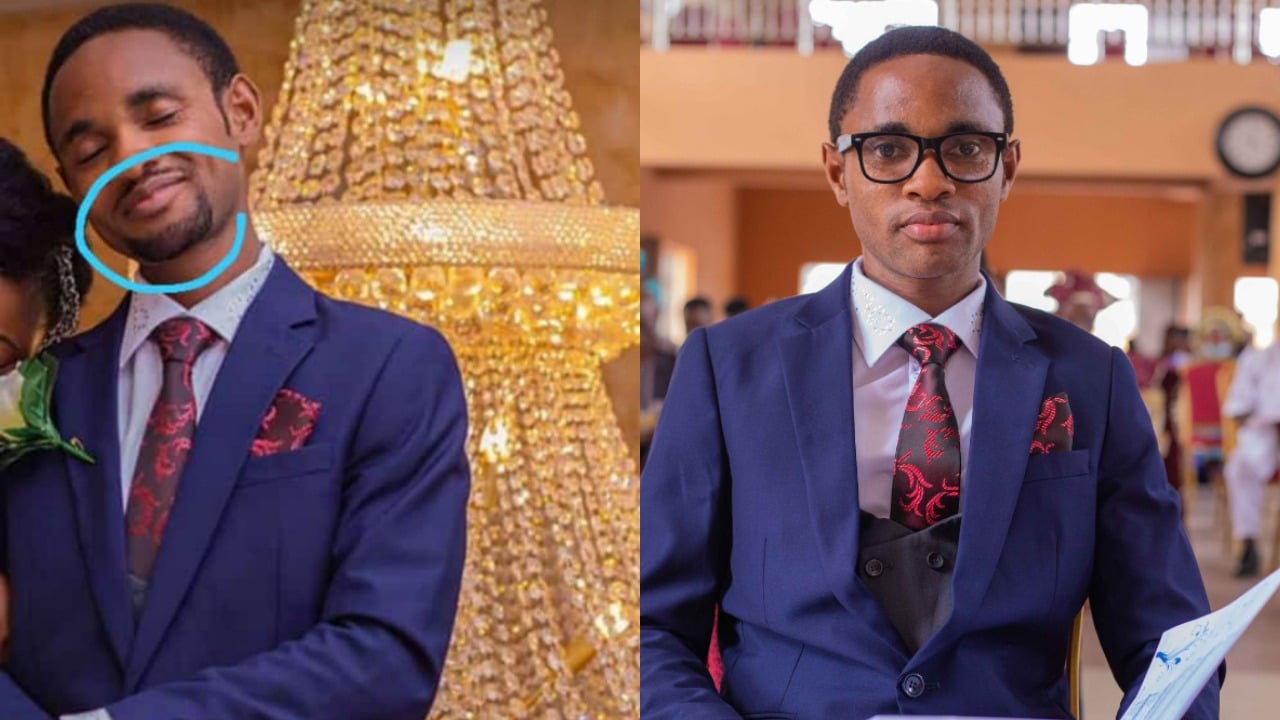 A man has recounted how a church insisted he shaves his beard before they begin his wedding.
According to the man identified as Emolad, he had been greatly shocked when the church he was to get married in insisted that he shave his beard completely before can wed him and his wife.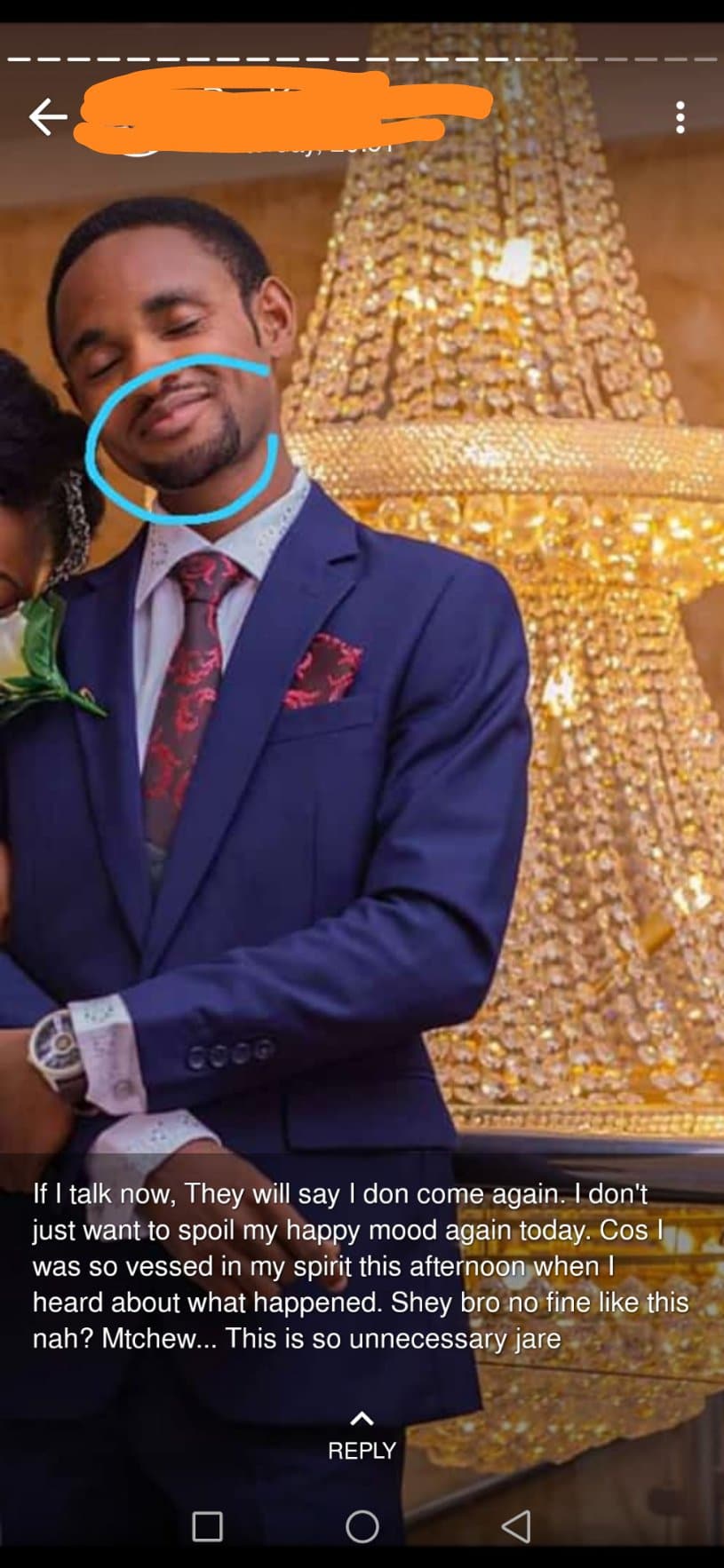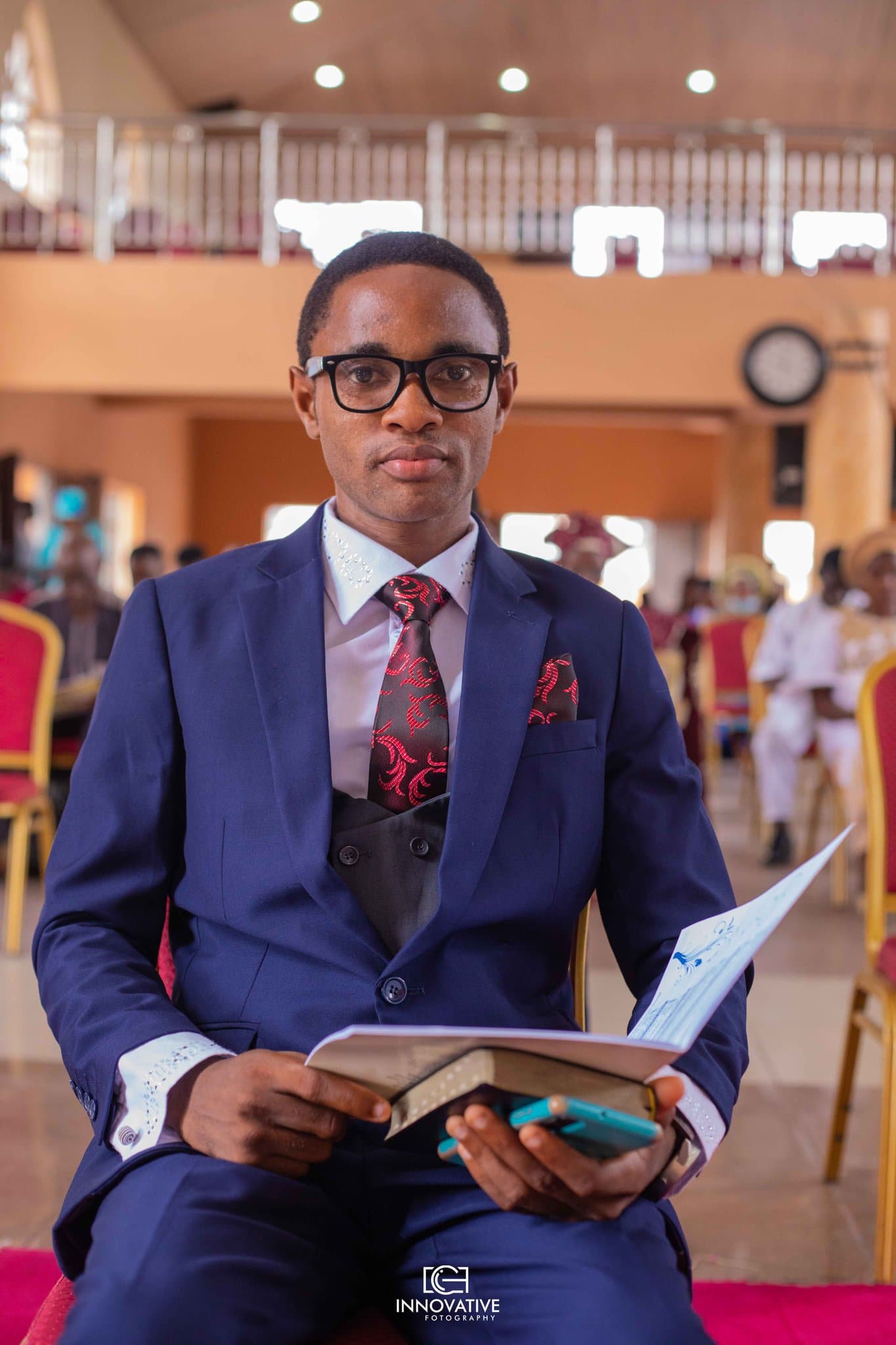 Now the man has to repeatedly explain to people going through his wedding album the reason for the different looks he had on his wedding.
He wrote:
"Still hurts till now,on my wedding day, I got the greatest shock of my life for this right there in the church, this was shaved. A lot of people ranted. They didn't start wedding till I shaved completely. They said I can't get to heaven wit dt beard. I'm a leader
I was so embarrassed. We were taken to the mall, and shaving still was used in my beared and my best man's beared against our wishes. For the wedding to hold. It took me time to heal up ..it hurts. So people keeping beared No heaven for you oooo
You people would know the pain I go through everytime someone comes visiting and checks through our photo album. I'm tired of explaining what transpired. Reason I've forgiven but difficult to forget. Worse embarrassment ever"