They rough handled me – Korra Obidi cries out, shares sad video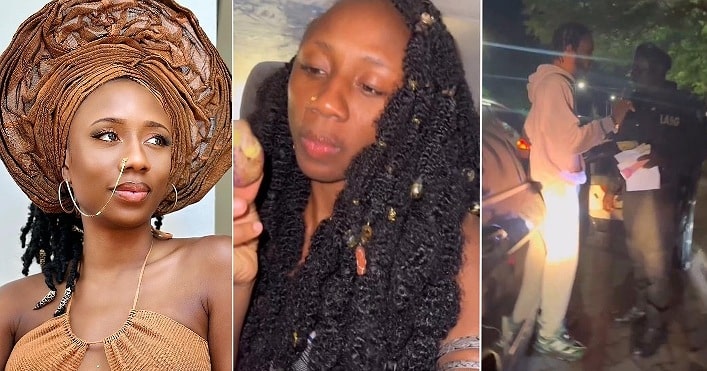 Nigerian dancer and singer, Korra Obidi, has cried out over a heartbreaking experience of being rough handled.
The singer who resides in the United States, expressed her dissatisfaction with the treatment she received from police officers while on a road in Lagos.
In an Instagram post, she shared her disappointment with how the officers handled her and her friend during a routine inspection of their vehicle.
Korra highlighted an incident where a police officer refused their request to lock the car doors for a focused inspection of their documents.
She also described another encounter where an officer thoroughly searched the car's interior while kneeling on the driver's seat.
During a light meal, the officers conducted a bag and personal belongings search, which Korra found to be rough.
In response, Korra called on the police to prioritize apprehending corrupt politicians instead of targeting the youth.
She believes that redirecting their efforts could help alleviate the high fuel prices in the country.
In her words; "Attempting Taco Tuesday in Lagos. Several police stops with random men manhandling me and searching my bag and personal belongings @frankhasaplan.
Lagos Police, let the youth breath for God's sake. If you dedicate this much energy to catching politicians who are looting, fuel will not be #560 Naira today. SMH."
Her story has sparked discussions on social media, with many showing support for Korra and demanding better treatment from law enforcement.
Watch the video below:
https://www.instagram.com/reel/Cw2TwkHt9je/?igshid=NTc4MTIwNjQ2YQ==