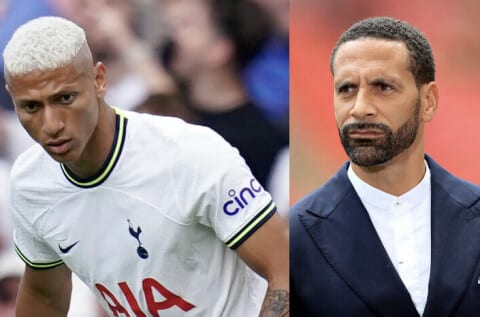 Former England and Manchester United player Rio Ferdinand has slammed the racist act aimed towards Tottenham Hotspur striker Richarlison.
The Brazilian was a subject of racism as a banana was thrown at him during their 5-1 win over Tunisia on Tuesday night. Richarlison scored Brazil's second goal but objects were thrown at him when he was celebrating the goal and a banana was there.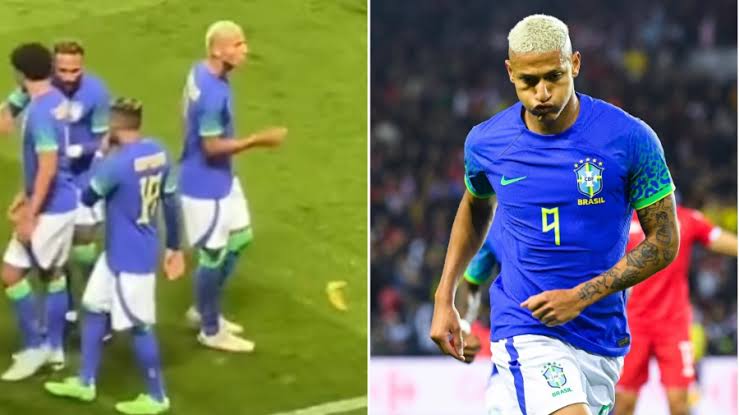 The racist act was condemned by Richarlison, Tottenham Hotspur and Brazilian football confederation. Rio Ferdinand has also joined others to react to the incident and he described it as 'disheartening'.
Speaking about the incident on his YouTube channel, Ferdinand said: "The sanctions are not working, the sanctions aren't hard enough. There aren't barriers, no repercussions, no authority saying this is what we stand for, and if you cross that line bang.
"The way racism is treated now is like, let's just keep sweeping it under the carpet. No one shouts loud enough, no player, no club, no organization can stand tall for long enough. It's disheartening.
You've got your own kids waking up saying, 'Dad, you seen that banana thrown on the pitch at Richarlison?' It's mad this."