Sowore: "DSS Only Saved Him From Setting Self Ablaze" — Buhari's Aide
Lauretta Onochie, social media aide to President Muhammadu Buhari, has said that the Department of State Security (DSS) saved Omoyele Sowore from setting himself ablaze.
Mrs Onochie said this on Saturday as her reaction following the arrest of Mr Sowore, a former presidential candidate.
Sowore was arrested at his apartment early Saturday and his phone seized when he tried to raise alarm over the invasion.
The arrest is believed to be connected to the #RevolutionNow protests which is set to commence nationwide on August 5.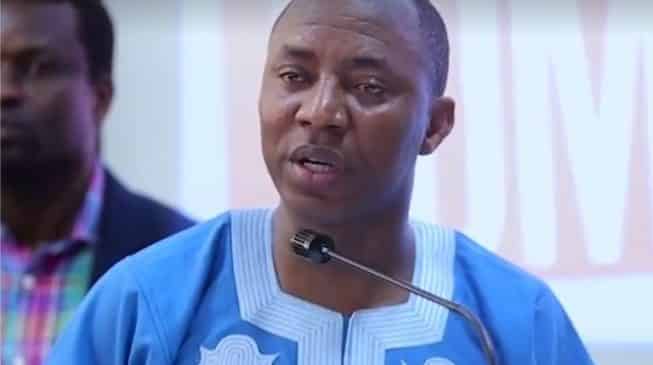 Onochie, who has been severally involved in false claims, alleged that Sowore had threatened to set himself on fire in protest to President Buhari's administration.
While responding to a tweet, she wrote:
"This Is What DSS Saved Sowore from. (See image) With talks about setting himself ablaze, it's in order for the security operatives, whose role it is to safeguard both lives and properties, to take him into custody to prevent him from harming himself and get him the help he needs,"
Former education minister, Oby Ezekwesili and the Peoples Democratic Party (PDP) Presidential candidate in the February 23 election, Atiku Abubakar has however joined several others in calling for the release of Sowore.