Slay queen, Eniola kicked out after claiming a Lekki house and holding housewarming party (Video)
Popular TikToker and slay queen, Eniola Ennie has been sent packing by her boyfriend after claiming his Lekki house and holding a housewarming party.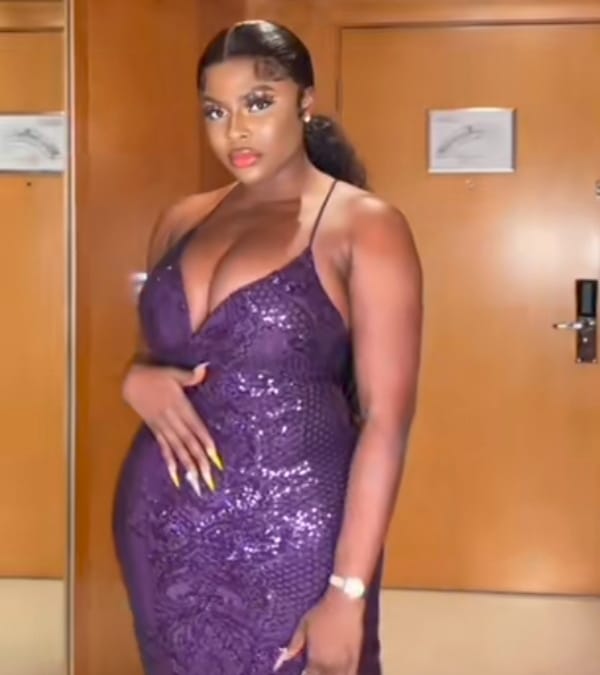 It was gathered from online reports that Eniola's boyfriend of three years had purchased the luxurious house in his mother's name, but this upset Eniola who requested that he change it to hers; Unbeknownst to Eniola, the documents he had given her were phony ones.
She proceeded to hold a housewarming party to celebrate the house she had assumed was hers.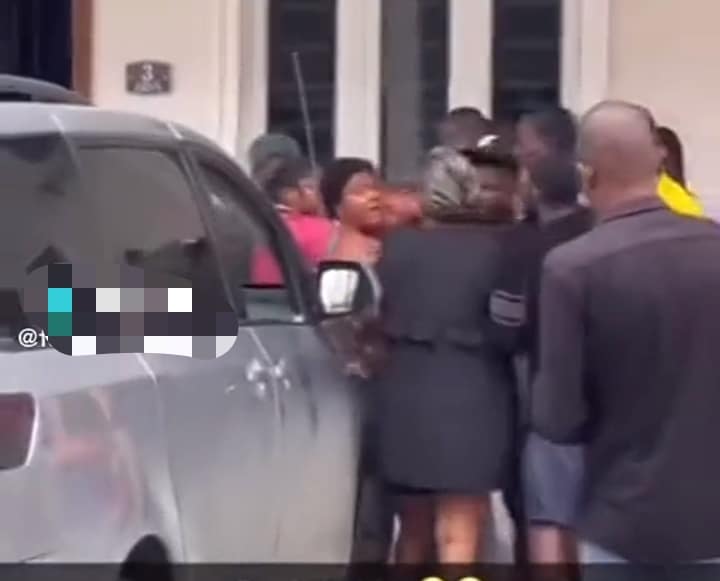 When she and her boyfriend had a falling out and they went there separate ways, it was learned that, to the surprise of other estate residents, she returned to the house, claiming that it belongs to her.
Her ex-boyfriend's friends who were provoked by this stormed the place and kicked her and her mother out of the house.
Watch the video below: