Russia: Ukrainian govt. announces compulsory military service for all male citizens aged 18-60
As Ukrainian forces prepare to shore up their military might in light of the attack on its country by Russia, all Ukrainian men of fighting age (18-60) are now banned from leaving the country.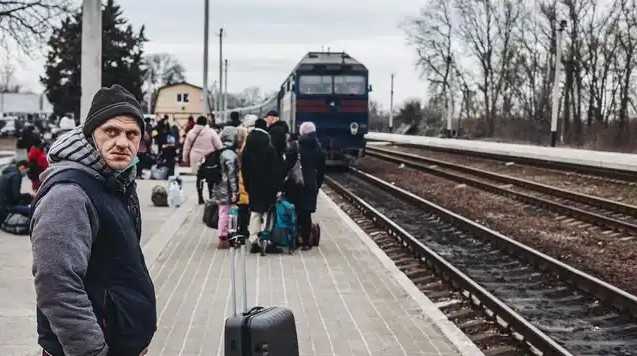 The ban is said to remain in place for the duration of 'martial law' which was imposed by President Volodymyr Zelenskyy on Thursday morning following Russia invasion.
The country's interior ministry announced the ban on Telegram just before Thursday midnight. It said: "In particular, male citizens of Ukraine aged 18 to 60 are prohibited from leaving Ukraine. Such a rule will apply for the period of martial law. We ask citizens to take this information into account."
Reports by Vice.com say the ban on so many males leaving the country is also aimed at guaranteeing Ukraine's defence and the organisation of timely mobilisation, with President Zelenskyy promising weapons to anyone who wants them.