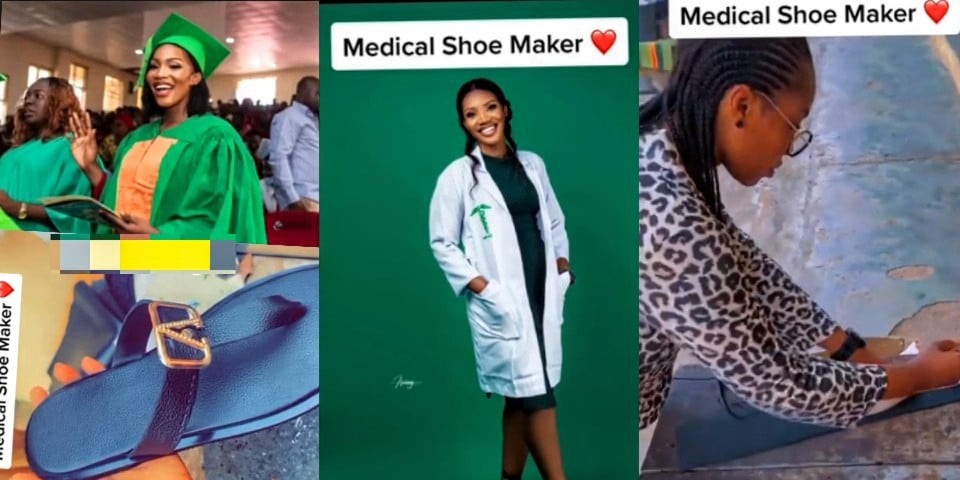 Credible stories prove that Nigerian graduates are now making an involuntary change of profession owing to the country's unemployment challenge that has continued to bite.
One of the stories unveil the situation of a young Nigerian lady who made a sudden career change from medicine to shoe making.
The medical doctor turned shoemaker studied medicine in school, but due to the challenge of unemployment, she decided to follow an alternative career path.
Describing herself as a medical shoemaker, the lady in question shared a video-reel showing when she graduated from the university and what she does now.
The clip sparked mixed reactions online, with some people calling on the government to create enabling environment for youths to thrive.
@Verona Des: "I am scared, this is my story."
@Rela Bed: "Nigeria no get joy at all. I pray she gets a job because this is frustrating."
Watch The Video Below