Ranking the best harness race horses of all time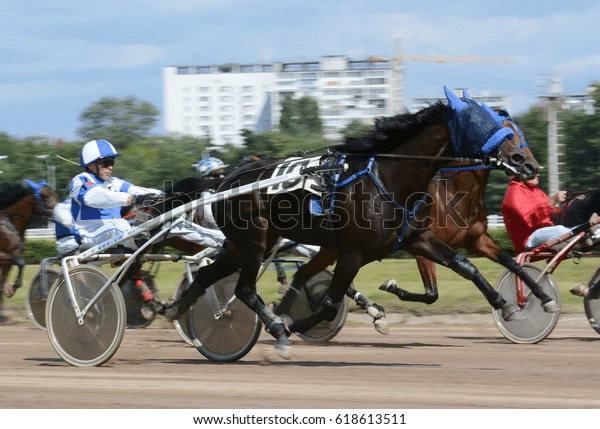 Harness racing has become one of the big favourites among punters. For starters, it has been a top sport over the years. The early use of harness in horses can be traced all the way back to Ancient Egypt where they rode on chariots to carry artillery and long range weapons on the battlefield.
That was adopted by the Roman Empire for a short period of time before putting it into practice in the races at hippodromes. This led to the rise of harness races and has seen a lot of changes since then.
Among the changes that the sport has seen is betting on harness racing. This adds to the fun for punters who want to place a bet on a certain horse that has a chance of winning. There have been a lot of horses that carved their name in the history of the sport. Here are some of them:
Village Kid
Village Kid is known for his success in just two years of racing. The horse won a total of 19 fast class races in a row. That streak was from February 20, 1987 and February 13, 1988, and the horse earned a lot of praise from various analysts and fans as he kept a strong composure for success.
The career tally for Village Kid stands at 160 starts to go along with 93 wins and 36 minor placings. The horse has won a prize money of more than $2 million. Between the age of four and eight, Village Kid attempted 100 races and won 70 of them. He even became a Grand Circuit champion twice thanks to that consistent form.
Westburn Grant
One of the best horses in the Asia Oceania region was Westburn Grant, who won three derbies in the Victoria Derby, NSW Derby, and New Zealand Derby. The biggest feat for the horse was the massive space against the next horse to him in two of those derbies, winning the NSW by 21 metres and the NZ by 8.75 lengths—all at the age of three.
Westburn Grant raced in a total of 67 races and won 38 of them to go along with 18 minor placings. The horse became the first one from the Southern Hemisphere to collect more than $2 million in prize money, which says a lot about the impact he's had in the sport.
Blacks A Fake
Blacks A Fake is the one and only horse to win the most coveted series in harness racing, the Inter Dominion Championship four times. The horse scored his first win in 2006 at Hobart, 2007 at Globe Derby Park, 2008 at Moonee Valley and 2010 at Menangle. The horse also had a close shot at sweeping all four big races in the sport but fell short twice in the Miracle Mile.
By the time Blacks A Fake was retired in 2011, he finished with a record of 105 starts, 72 wins, and 24 minor placings. For a Standardbred, Blacks A Fake holds the record for most prize money won by a Southern Hemisphere horse at $4,575,436. That says a lot about his legacy as one of the best horses of all time.
Popular AIm
Popular AIm enjoyed his success from 1976 to 2000, which is one of the longest reigns in the sport. More known as Poppy, the horse tallied a total of 62 times and won 49 of those races while placing in the minors for 10 races.
The horse is known for his pacing record that was set in 1983. Poppy had a 1:53.2 mile rate at Moonee Valley after tallying rating quarters of 27.1, 27.9, 28.6 and 29.6. On top of that, Poppy has also won two Victoria Cups, a Miracle Mile, Hunter Cup, and the Queensland Pacing Championship.
Preux Chevalier
From 1978 to 2007, it was Preux Chevalier who enjoyed his time well despite being one of the most injured horses of his time. Trained by Barry Perkins, Preux had 56 starts and earned 41 wins to go with 10 minor placings. A lot of people even wonder what could have been his success in harness racing if he was healthy.
Preux Chevalier is known for his wire to wire win in the 1985 edition of the Inter Dominion race at Moonee Valley. The horse had a slight colic attack before the event and had to be checked before passing as fit to run. He went on to beat the top favourites in Village Kid and Gammalite in strong fashion.
The storied horses of the sport have sprung hope in betting on harness racing. A lot of punters believe that it is still possible to see a lot of upsets especially with lots of events still in play.