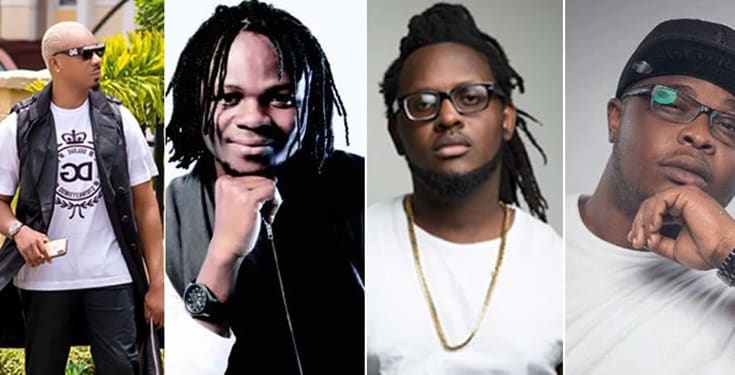 Controversial socialite Pretty Mike has taken to his Instagram page to call out some top music video directors who sleep with the vixens on their set.
According to him, the occupation is a vital part of the industry which a lot of girls are into and would do anything to feature in a video, which involved getting laid.
He made it known that a number of directors have sexually tarnished the vixens and overused them.
Pretty Mike went ahead to reveal that a popular video director, Clarence Peters had a threesome with ladies who wanted to be in the video of music, and also mentioned other directors who have used other vixens.
He noted that the ladies do not get good pay for their job, as much as it is a commendable job.
"Their work Ethics are exceptional and highly Commendable 
….But like we all know,there is a dark side in every industry,Video vixens most times aren't paid that well,most of their pay depends on the directors,artist n budget of the video.
"Top directors such as @Clarenceshotit @[email protected]_Gambit over the years have been known to take advantage of these girls and they are also the top womanizers having the record of sleeping with the most vixens.
"Rumor has it that Top Director Clarences Peters recently had a thre3some with 2 popular video vixen besties, all in the name of more Exposure, More LeadRoles etc.
"@opeyemeee who is one of the Industry top Middle man has slept with almost every girl he has promoted or recommended for a job and uses this to promise them more jobs.
"@omobonike_ another known handler also takes advantage of most of these vixens who can't successfully get a job on there own…with the amount of girls in the industry no wonder they all share the same men as @Queennerfatiti1 and @princesshyngle posted recently also exposing the lifestyle of most of these girls."