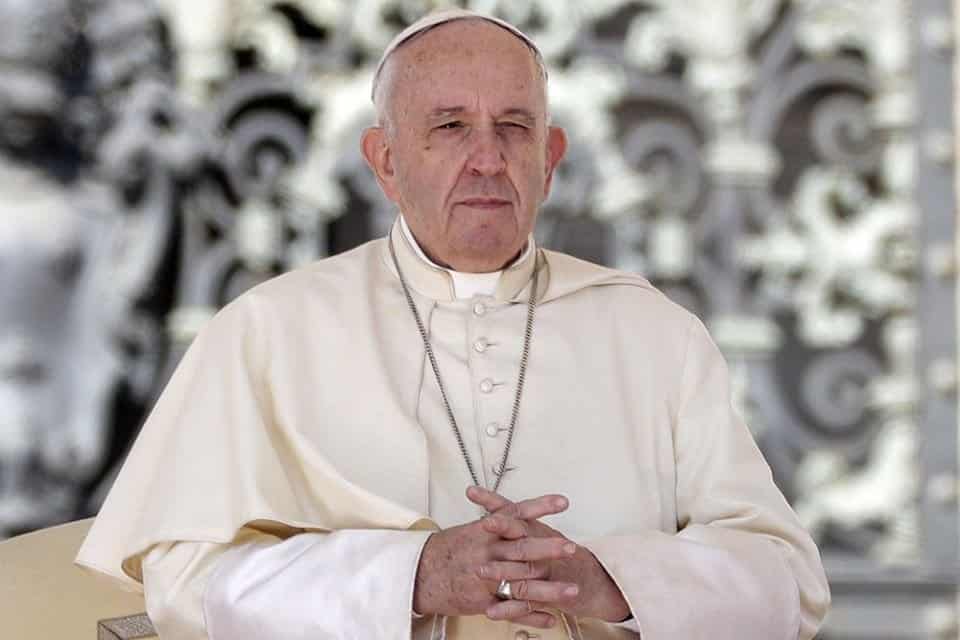 Leader of the Roman Catholic Church,
Pope Francis
was captured smacking the hands of a woman who gripped and pulled his hands, as he was greeting children and pilgrims in St Peter's Square on Tuesday.
In the video, the holy man was seen totally expressing his anger at an unidentified lady who may just have nothing but good intentions.
She was captured holding his hand and trying to pull him towards her, but the spiritual leader yanked his away in anger.
Watch the video below;
https://www.instagram.com/p/B6xDJGNn_B-/?utm_source=ig_web_copy_link