The bribe-taking police officer who was spotted in a viral video lying to his colleagues about the amount he collected from a motorist has been identified and arrested.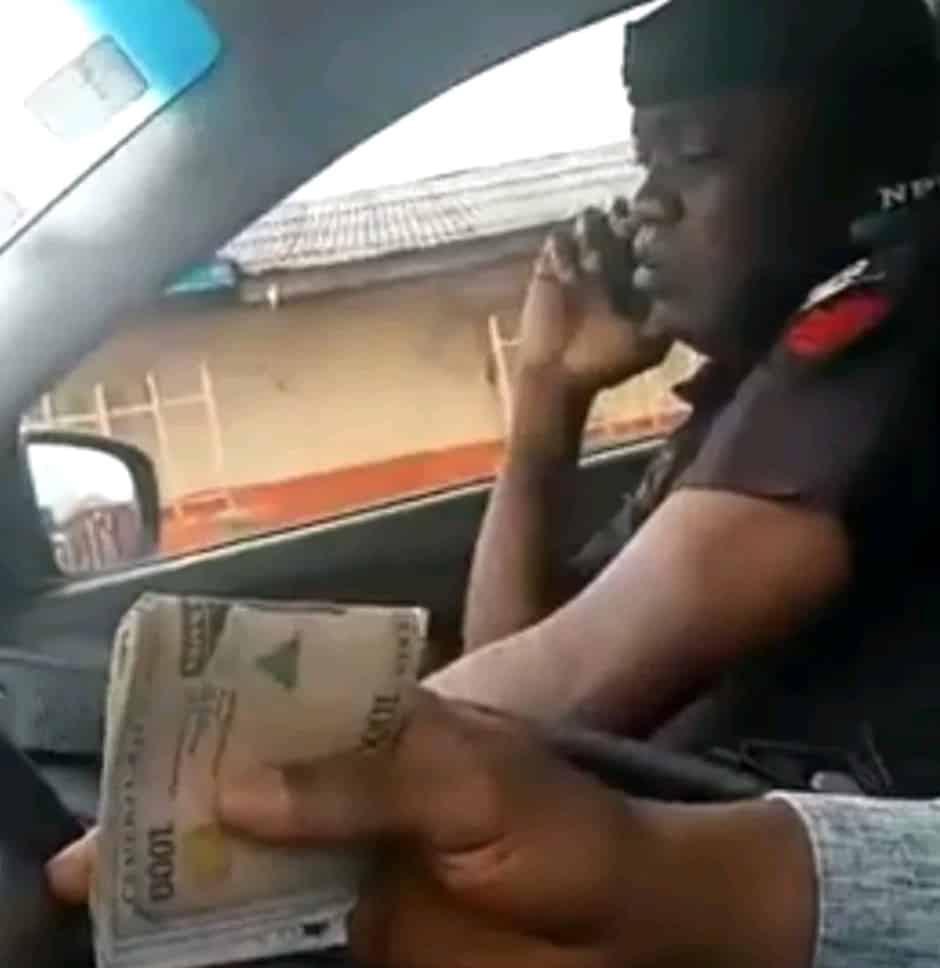 The policeman was identified as Sergeant Onuh Makedomu and he is reportedly attached to the Safer Highways Patrol in Lagos.
A statement released by the Nigerian Police revealed that he is currently undergoing Orderly Room trial on a two count charge of Discreditable Conduct and Corrupt Practices at the Provost department of the Lagos State Police Command.
The statement reads;
"Provost department of the Lagos State Police Command.
"The non-commissioned officer, Force No.431625, Sgt Onuh Makedomu, attached to 49 PMF, but presently on special duty with the Safer Highways Patrol, Lagos is currently undergoing Orderly Room trial on a two count charge of Discreditable Conduct and Corrupt Practices at the Provost department of the Lagos State Police Command"