Officer of the Nigeria Police Force is spotted asking for a bribe from a Spanish biker after flagging him on a highway.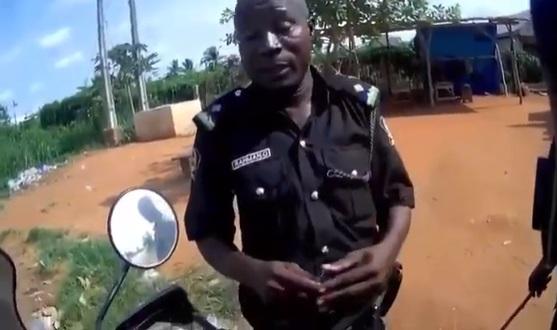 The video making rounds on social media captures the moment a Spaniard was flagged down by the police on a highway for a bribe.
Unknown to the police officer, the biker had a bodycam that recorded the whole conversation.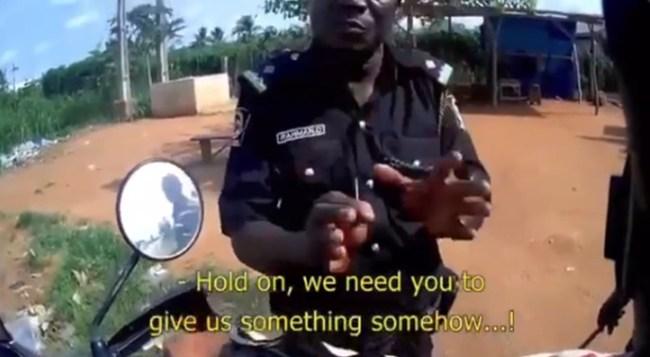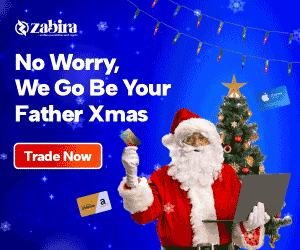 "Stop! Park! What to do you have for us?" was the first statement from the officer after the Spanish biker stopped.
Watch the video below …
See some reactions below …
@Uzoramaka;
This behaviour signifies a root and branch problem with Nigeria, he is only replicating what all the "Rulers" at the very top echelons of our society also practice without a dash of decorum. A shake down is still a shake down I dare add!
@BusariIbukun1;
Definitely not surprised at all. This happens everyday. Very annoying to see.. No good question was asked, he his coming from the border on bike and the only thing they are interested in is 'something for the boys. Cash cash'
@Dr_Ebubedike;
Lol. This is the way 99% of road blocks work everyday. You will know when Nigeria is ready for change. It is easy to clean this up when the leaders are ready but they expect returns from these check points.
@Oko_not_OKO;
Unfortunately, in the eyes of the world.. All of us are this police officer, this police officer is all of us Nigerians irrespective of your take on the matter.