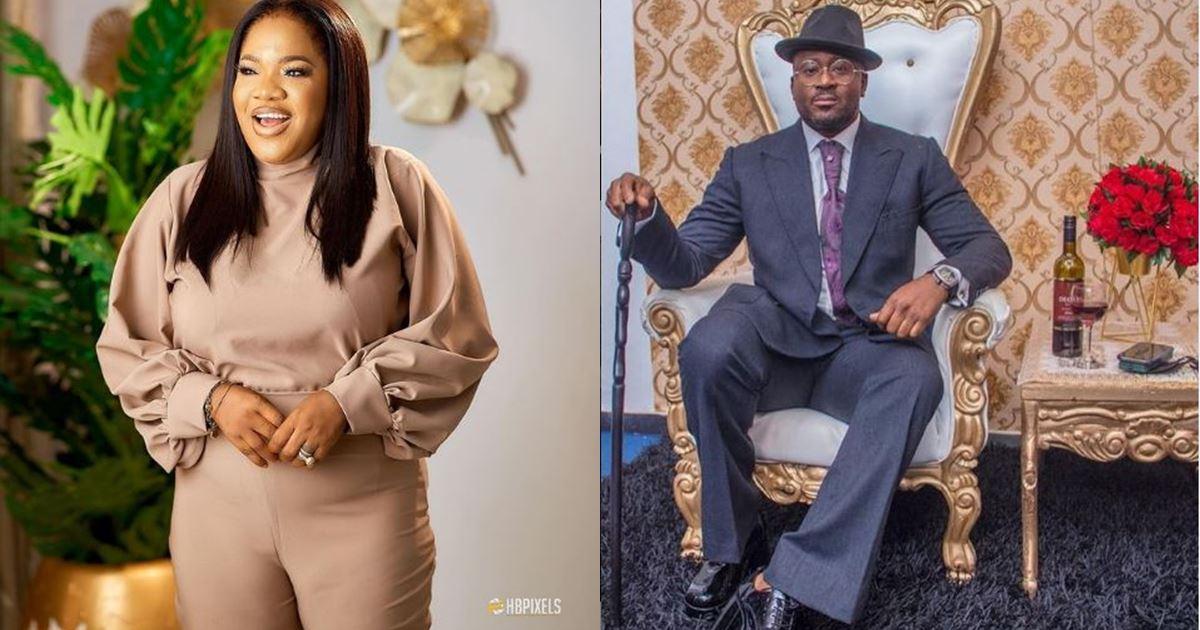 "Please I don't want negativity" – Toyin Abraham begs netizens not to drag her over Desmond Elliot
Popular Nollywood actress, Toyin Abraham humbly begs netizens to withdraw the idea of dragging her on social media after she called for a halt in the Desmond Elliot joke.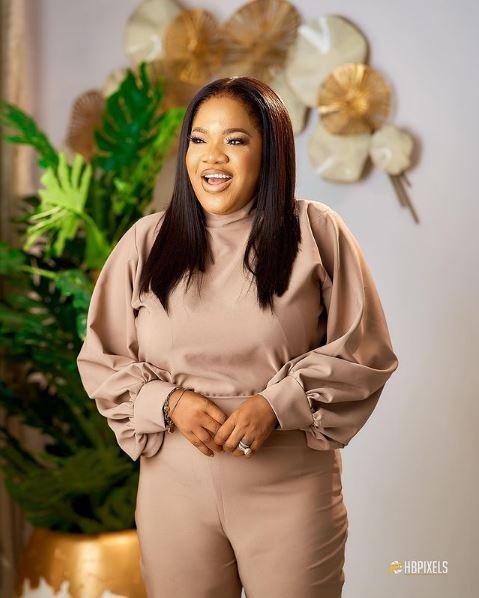 Earlier, Toyin Abraham took to her Twitter handle to tell Nigerians to stop dragging the actor cum politician, Desmond Elliot over the social media space.
Desmond Elliot became a subject of online troll after he commissioned a toilet in his constituency, since then, social media users chose to settle it out with him using their keypads.
After her plea, she was threatened by a netizen who warned her about the chances of getting dragged on social media for pleading on behalf of Desmond Elliot.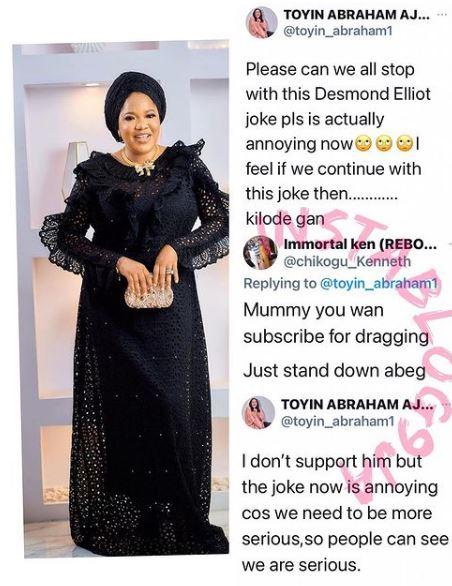 She immediately made a follow-up tweet to beg Nigerians not to unleash their wrath on her.
She wrote:
"Please it's fine I don't even want negativity on my time line So can we gist? I'm very strong and well now I'm fully back"
Please it's fine I don't even want negativity on my time line🙏🙏🙏
So can we gist? I'm very strong and well now😜😜😜😜I'm fully back✊

— TOYIN ABRAHAM AJEYEMI (@toyin_abraham1) May 4, 2021