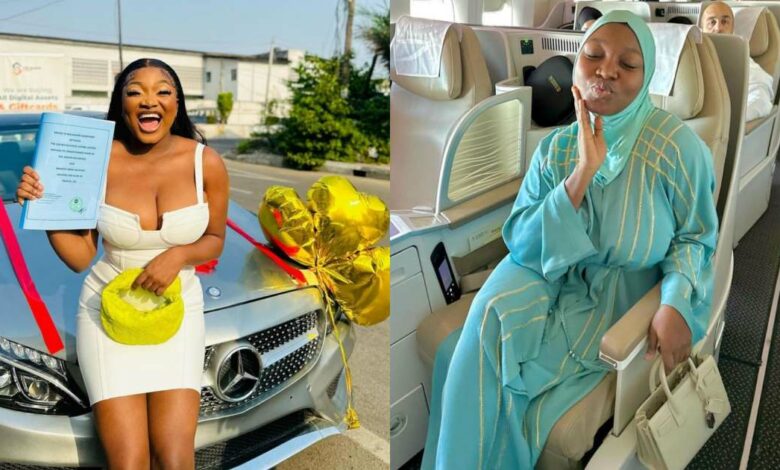 Papaya Ex renews endorsement deal with theshawnexchange, gets Benz C300 as a gift.
Nigerian influencer and socialite, Raheem Abike, better known as Papaya Ex signs a new deal  and it came with a Mercedes Benz C300.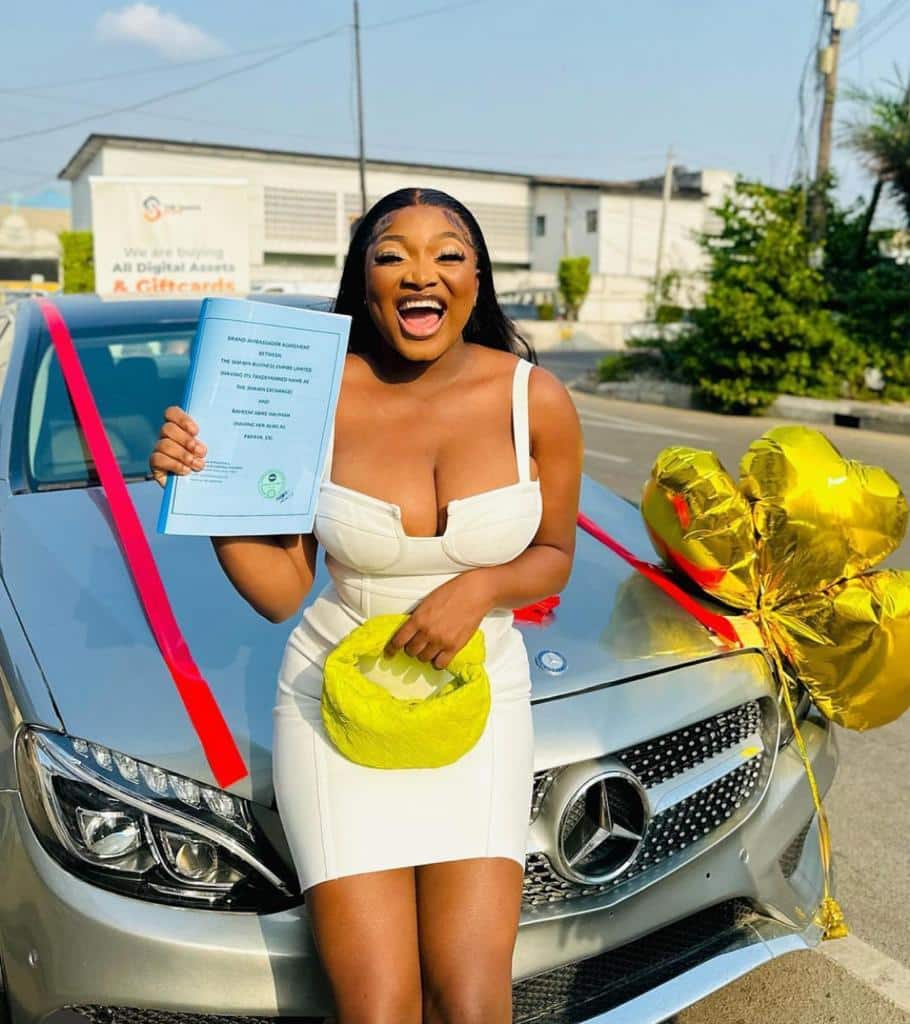 It will be recalled that Papaya Ex recently made headlines after Nedu of Wazobia FM called her "an internet liar".
Papaya shared her excitement with her fans and well-wishers via Instagram. According to her lengthy post, a brand called, @theshawnexchange renewed its contract with her.
Papaya Ex expressed gratitude to the brand for believing in her and gifting her a brand new Mercedez Benz C300.
She wrote:
"Guess who signed an Ambassadorial deal with a brand new car🥺!!!! Me!!! @theshawnexchange my day one family is back with full force👏🔥this is so huge didn't see it coming, people passing thought it was a proposal😂😂I was hearing say YES until I saw a Mercedes Benz C300!!
Guys help me say thank you to @jbautos_machines for reassuring @theshawnexchange I deserve the car and pulling up in few days💯 God bless you for saying good things about me without knowing me🥺👏 they reached out to him they wanted to gift me and he gave them a discount cause their car brand loves me too🥰🥹I was wowed when they told me cause good people are rare…
Omggg I feel so emotional right now cause I really carried @theshawnexchange on my head like gala for the years we worked together , guys welcome the number one cryptocurrency trading platform @theshawnexchange ✅✅"
See post below;