"Osun State University is free at last" – Staff celebrate exit of 'mischievous tyrant VC'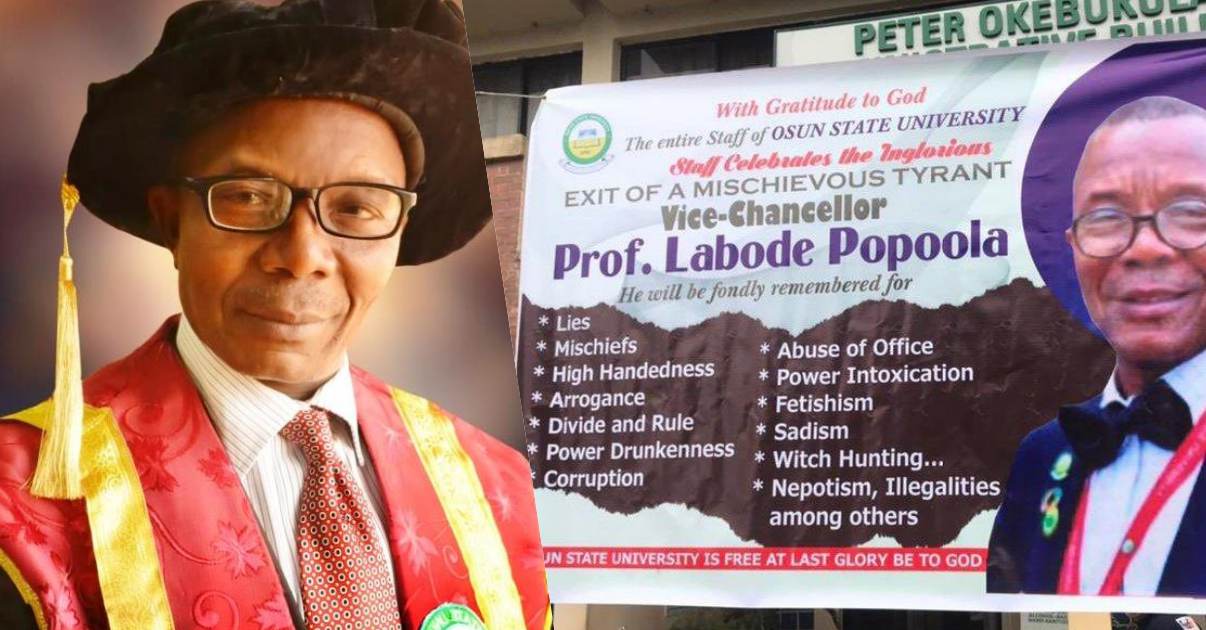 Staff of the University of Osun State, Oshogbo, celebrate the exit of their Vice-Chancellor, Prof. Labode Popoola in a rather unusual manner.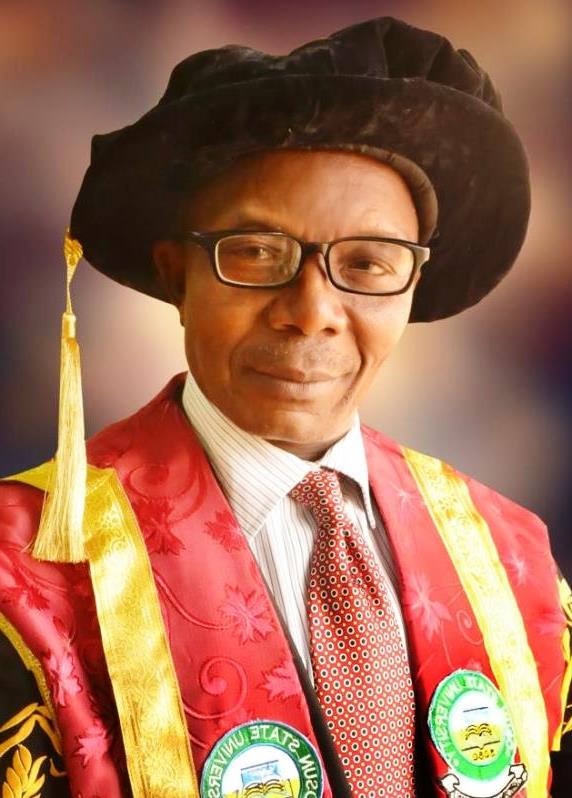 Popoola whose five-year tenure as VC of the UNIOSUN ended on November 4, 2021, was met with jubilation from staff who made a banner describing the professor as a not-so-good individual.
In the banner making rounds on social media, the face of Prof. Labode Popoola was boldly printed with demeaning comments.
"With gratitude to God
The entire Staff of Osun State University
Staff Celebrates the Inglorious exit of a mischievous tyrant
Vice-Chancellor Prof. Labode Poppola
He will be remembered for lies, mischiefs, arrogance, divide and rule, power drunkenness, corruption," the banner reads in part.