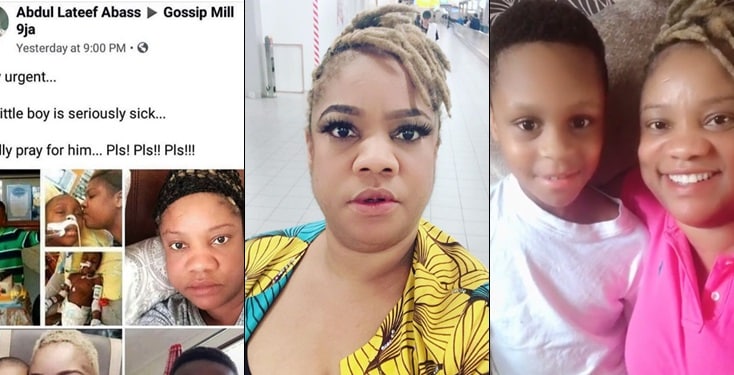 Popular Yoruba actress Opeyemi Aiyeola has taken to her social media platform to debunk rumors that her son is terribly sick. The Nollywood actress asked her friends and family members to stop calling her over rumors that her son is sick as all her children are healthy.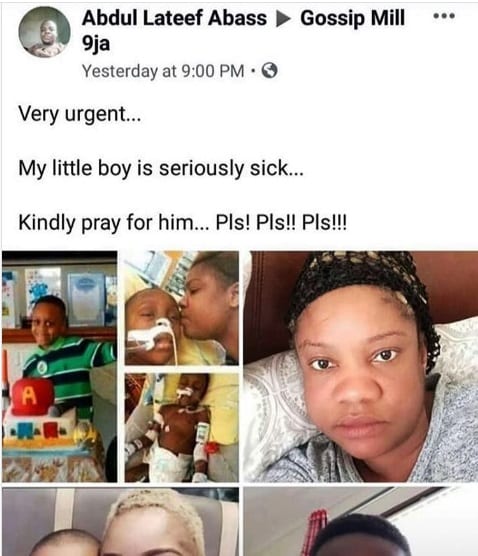 Debunking the rumor, she wrote;
"I will like to cease this opportunity to thank most loving n concerned families , friends n fans who have taken it upon themselves to reach out to me with regards a devilish act by cursed individual/ individuals as seen in the attached fb post. People, my champs are well, kicking , hale n hearty to Jehovah be the glory????. My prayer for any human who wish myself or any of my loved ones evil is that they will be visited n blessed with incurable diseases n calamities ni agbara Edumare??. Can't love u all less ?❤️ E se modupe o?"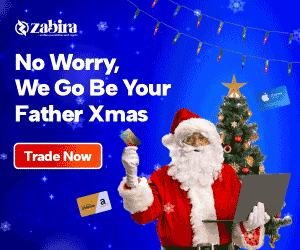 Aiyeola , then shared a video, explained that someone had shared  photos of her son claiming that the boy is currently sick. But according to her, the photos being shared, was taken  five years ago when he was ill.  According to the actress, her son fell ill during a trip to France five years ago. He was treated and he regained his health…
Watch video below:
She also shared another video of herself and her son to prove that he is well.