Barely a week after CEO of Invictus Group, Obinwanne Okeke was arrested by America's Federal Bureau of Investigation (FBI) over a $12 million (N4.3bn) fraud, the agency has arrested 80 more Nigerians.
READ: Full list of 77 Nigerians arrested by the FBI for cyber fraud (video)
Social media is now accusing Invictus Obi of snitching to the feds which led to the arrest of more 'fraudulent' Nigerians in the United States.
See all the Tweets below….
https://twitter.com/Burmese__Tyga/status/1164755260016975878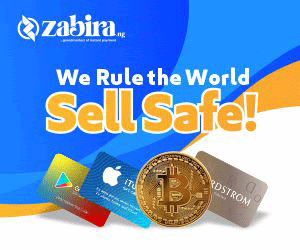 Invictus Obi after calling out names of the 80 Nigerians. pic.twitter.com/MoBXf4fv0D

— – (@iKRIELY) August 22, 2019
So Invictus Obi snitched on 80 Nigerians .
Oh lord 🙏🙏 can you make it 81,, I want to see uncle Chukwudi's name… Last time he said I'd hear from him "soon" was 4yrs ago.. pic.twitter.com/HCc8mImssn

— Broke-but debt free💡 (@Floyd__Solomon) August 23, 2019
The reputation of Nigerians around the world is quite bad and you only need to live/work in another country abroad to fully understand this. It's not unfounded as the minority have spoilt it for the majority with fraud and illegal activities. Invictus Obi has only made it worse.

— ✨👑 DaddyMO👑✨✊🏾 (@therealdaddymo1) August 23, 2019
Invictus Obi giving the names of other fraudsters to the FBI. pic.twitter.com/hZ92VFPxSE

— Dammy (@johnndamii) August 23, 2019
Invictus Obi singing to the FBI right now like…. pic.twitter.com/zgLGs0cVb9

— Alusi enweghị ilọ (@valjoze) August 22, 2019
I'm pretty sure your fucking name isn't Kim. Your name could be Emeka invictus Obi Alade or something and you're using someone else's picture on Twitter. Kim pfft https://t.co/QTjG1L3OSu

— Chemical Brother 👌 (@chemicalbrodar) August 23, 2019
Seems like Invictus Obi will be the one to finally put an end to Yahoo Yahoo fraud in Nigeria. He just needs to keep singing to the FBI. Our border is open to them. They can come and make arrests anytime they want. No need for permissions 😂

— Kelvin Shekau Odanz (@MrOdanz) August 23, 2019
FBI: we would reduce your sentence if you give us names

Invictus Obi:

— Damy (@king_damy) August 23, 2019
Invictus Obi's case hasn't even started properly and FBI has already drop another 80 names of Nigerian fraudsters that have been indicted. It's almost over for us 🤕

— The Equaliser (@TheDilichi) August 22, 2019
When they asked Invictus Obi how many people he was willing to give up for a reduced sentence. pic.twitter.com/SJJKS4CHT8

— Tiste Azathanai (@MallamSawyerr) August 23, 2019