A Nigerian student identified as Jonathan Adebanjo has died after drowning in the Thames while swimming with his friends on Tuesday in East London.
According to reports, Adebanjo died as a result of the heatwave across the UK on Tuesday.
The 23-year-old Illustration student of the Camberwell College of Arts reportedly vanished while swimming with friends at Shadwell Basin.
He was one of three people who drowned in three hours. As temperatures soar during the heatwave, the fire brigade have put out an urgent warning against open water swimming.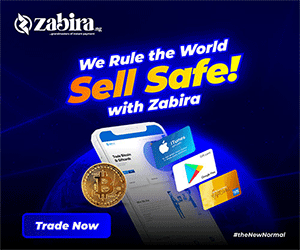 Adebanjo's family urged Londoners to avoid unsupervised water. His sister Tundun, 22, said:
"He wasn't the only person that disappeared on that day … we need to put a warning out there to be careful. It's easy to think nothing bad can happen because the sun is out but there's still a risk, and it's very evident after what happened to Jonathan."
"When they were fishing his body out, there were still kids jumping in … people have seen it in the news, they've seen the risk and they're still doing it."
Adebanjo, known as "Banjo" to his friends, lived in Catford and was a keen skateboarder. He was due to enter his final year at Camberwell College of Arts, part of the University of the Arts, London.
His father said he was a competent swimmer, but added: "Nobody expected him to be in that water. It was unusual for him to go and swim there."
His youngest sister, Toun, 20, said:
"He was always laughing. His loves were skateboarding and art, he always took his board and his sketchbook everywhere with him.
"He was talented, passionate and bright. He was a good friend but being funny and wise were among his greatest qualities." She added: "No family should have to go through what we have. He will be missed dearly."