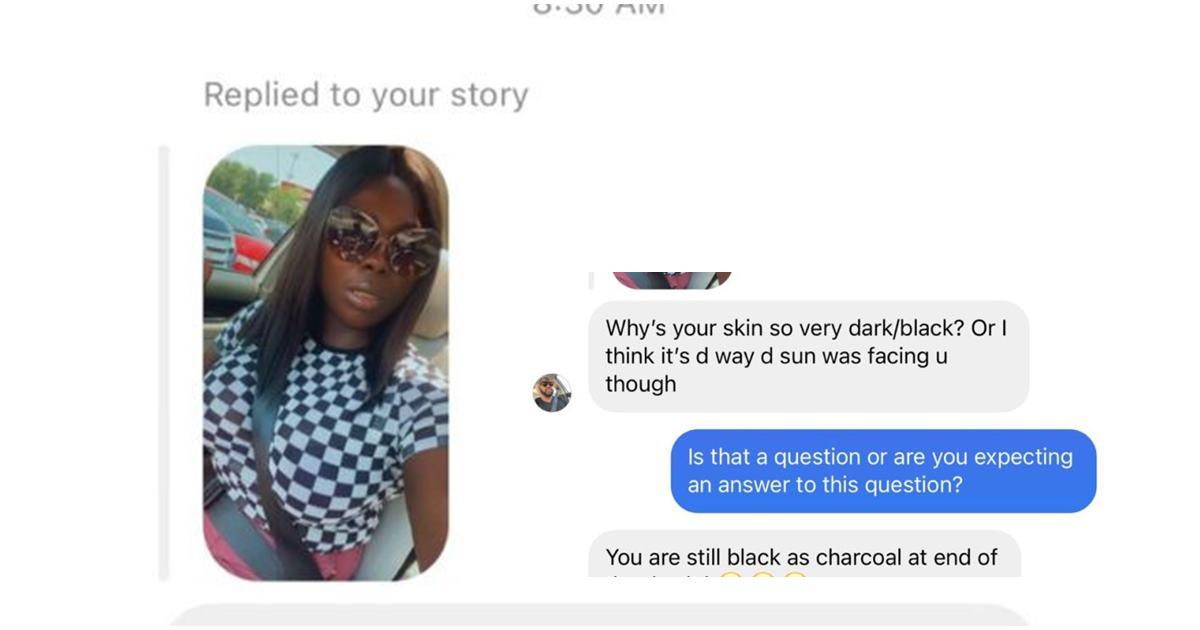 General
Nigerian man is on the brink of losing his US job for color-shaming a Nigerian lady
A Nigerian man identified as Olu is on the brink of losing his job after he color-shamed a Nigerian lady on social media.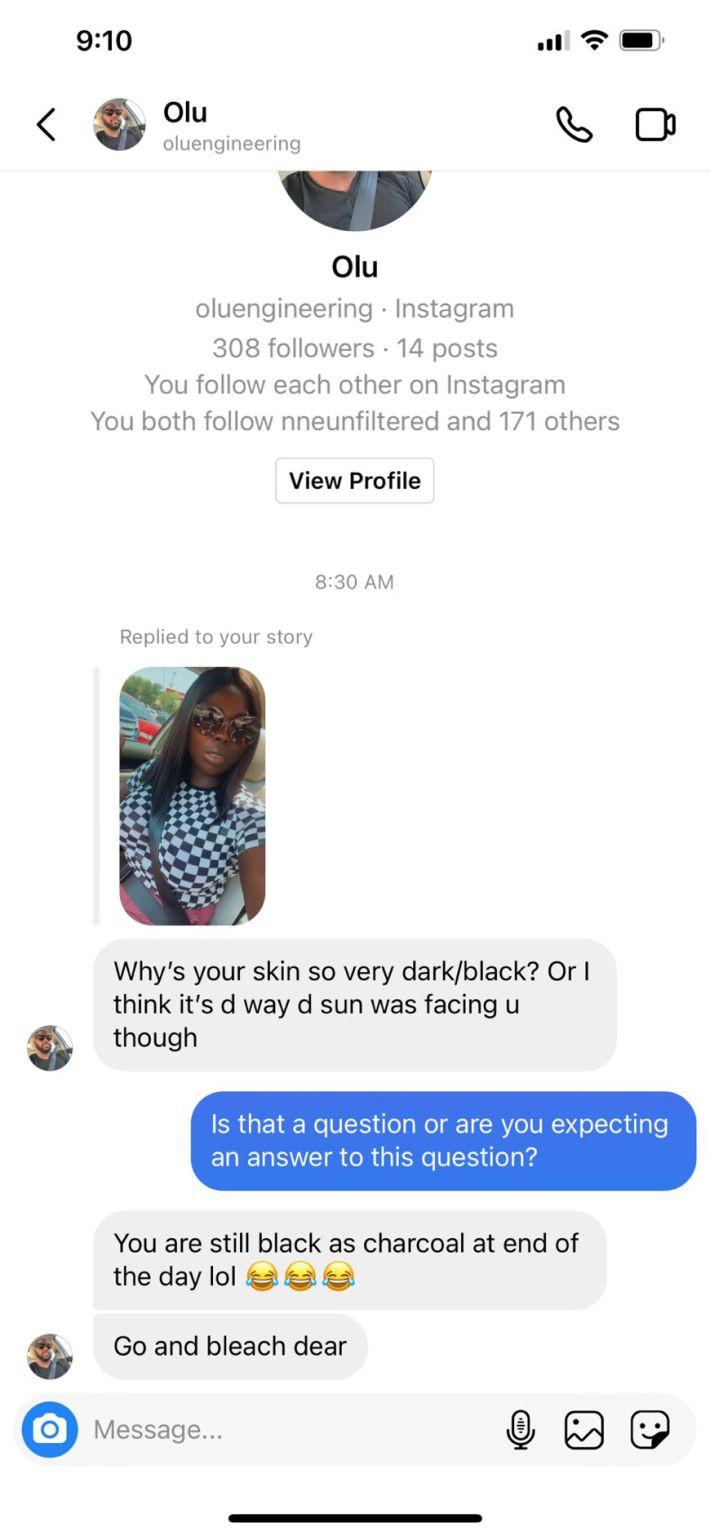 Joyce Agbanobi took to her LinkedIn account to report the conversation that ensued between her and Olu. She disclosed that she was colored shamed and called a "black charcoal" by him.
Agbanobi who has refused to be humiliated and abused because of her color had ragged Olu's US employers.
She wrote;
"Today is a great day and I am super excited to celebrate fathers for all that they do and how they constantly put their life's on the line for their Families!
But also on a great day like this, another Black mature man @oluwaseun adeoye working for Wells Fargo who I barely know, deemed it fit to color shame me for no reason. But why??? What was my offense???
I grew up hating my skin, was bullied, insulted and sort just because I am black, went through this as a Nigerian in Nigeria "Black Nation" (Surprising right but it's the fact)! 6years ago I would have taken @oluwaseun's Adeoye advice by going to change my skin color for any amount and cried myself to death!
But No, I am not that girl anymore! I am a strong black successful woman and I love my skin but will not allow this bully run around the street emotionally abusing women!
In 2021 and on a beautiful day like this, when we celebrate fathers I didn't expect a message like this from another Black Man but this has to stop here!!!
@oluwaseun Adeoye a Wells Fargo employee has to be called to order, we need to protect other women from people like him!!!"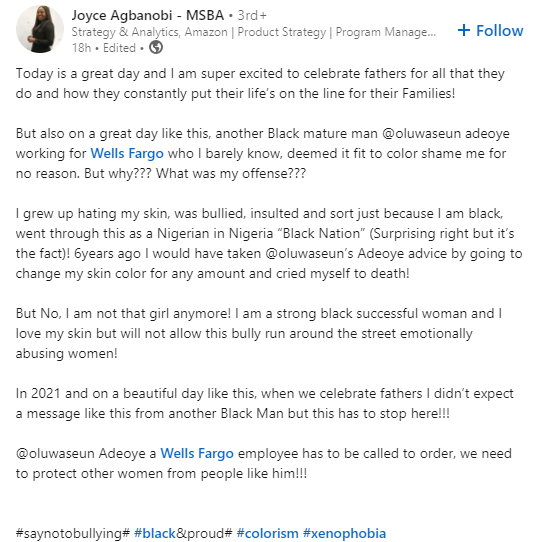 Reacting to this, an American multinational financial services company, Wells Fargo, which is the alleged company was in the comment section of the post to get more information about the incident that occurred.