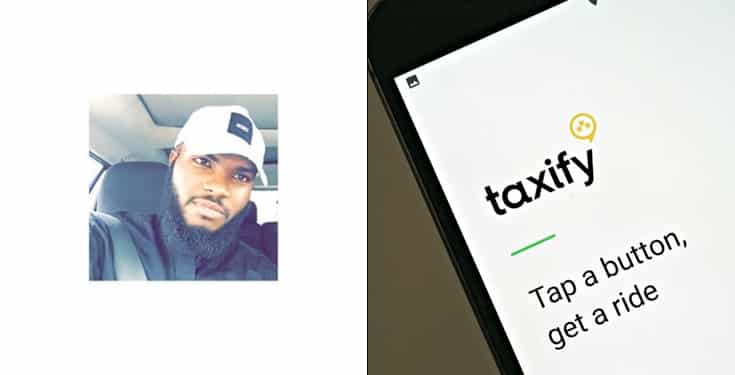 A Nigerian man, Deriano, has taken to Twitter to call out Bolt (Taxify), for 'stealing' from him.
According to him, they have consistently debited money from his account for over a month now, even when he doesn't use their service.
He has now threatened to sue after he woke up to another debit alert from them this morning, even after he removed his card and deleted the app.
He shared the story alongside screenshots of his bank debits. See below…
"@Boltapp_ng Taxify or Bolt or whatever you call your scam shitty brand now. My God, I'm so mad. One month ago you guys consistently stole money from my linked debit card up to 13k, I ignored because I couldn't go through all that stress of contacting your customer care.

THREAD!

Last week i recieved 6 different debit alerts up to 8k for no reason. Now, i became worried and i couldn't ignore this time. I have sent Emails, Dms and Replies for a week now, no response. And @Boltapp_ng have been posting tweets on their timeline and ignoring all my messages.

To even think I ditched my @UberNigeria app for this scam company?

A reputable company would have a working phone number that is relevant and active for customer support and services. But your line has been purportedly switched off over a week now.

Again this morning I woke up to another debit alert from @Boltapp_ng even after I removed my card and deleted the app.
Now I'm disgusted! And I'm taking it further to another level. Since we are all mad in this country and nothing in Nigeria is done appropriately and efficiently.

I'm definitely going to court to file a lawsuit on Monday. I don't need my refunds anymore. We have been so neglected and frustrated to be Nigerians that our rights and interests don't matter to these foreign companies. I will sue @Boltapp_ng so help me God.

I can't be the only one going through the disgruntlement and incompetence of this company @Boltapp_ng"