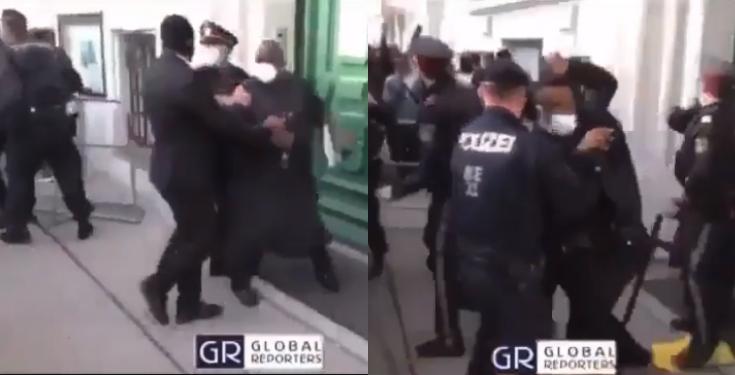 Viral News
Nigerian government official attacked by angry Nigerians in Austria (Video)
Nigerians living in Austria attacked the Nigerian ambassador to Austria, in the capital city, Vienna and it had to take intervention of the Austrian police to quell the angry Nigerian mob.
The attack on the Nigerian ambassador comes as reprisal attacks continue on government officials and properties following the shootings of Nigerian #EndSARS protesters.
The video shows Nigerians in Vienna who were protesting for the end to police brutality, attacking the man who was then saved by the police.
The Nigerian embassy to Austria is yet to officially speak on the attack. Watch the video below….
View this post on Instagram