Gay couple excited as they tie the knot (Photos)
A South African gay couple have tied the knot.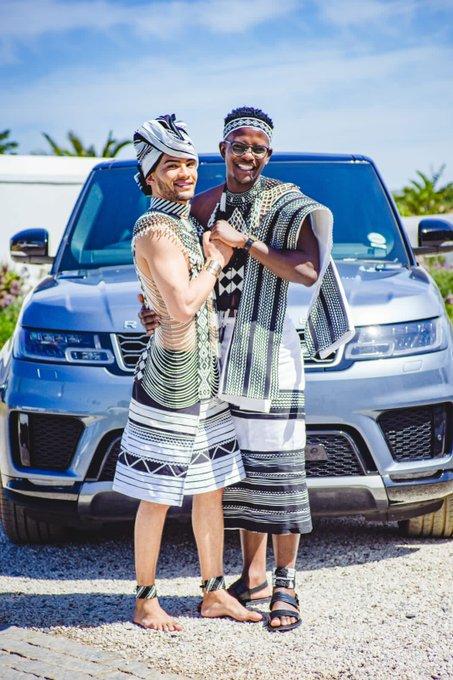 Sandile Fuba shared lovely photos from the marriage ceremony with his husband and revealed they got married last Friday.
"I married my best friend last Friday.
#xhosa #traditionalart #GaySA #InterracialLove" he wrote.
More photos below showing the couple dressed in traditional South Africa attire….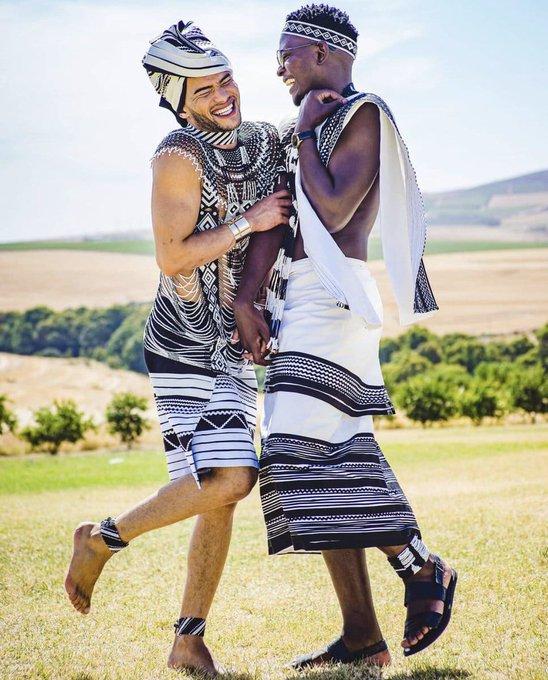 Recall that last week, gay man, Derrick, in America, took to Twitter to share photos from his engagement.
His boyfriend, Marquis Cooper, proposed to him in Miami Beach, Florida.
Sharing photos from the engagement on Twitter, Derrick said he is about to disturb his followers by showing off his fiance. Read HERE.