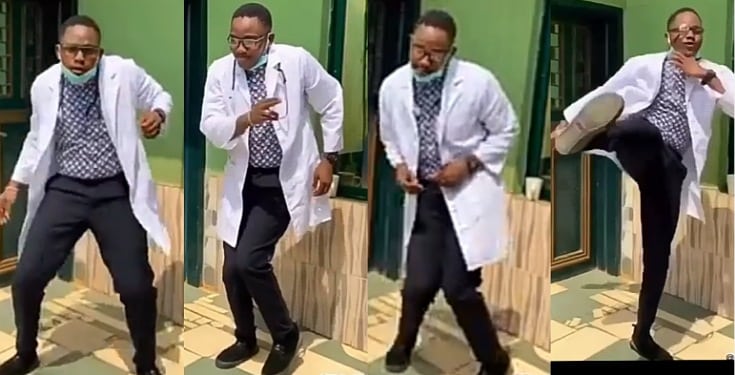 A Nigerian doctor has shown off his incredible dance moves in a new video which just surfaced on social media.
The now viral video shows the Nigerian doctor setting the stage on fire with his leg work dancing steps before returning to his duty.
The doctor was spotted tapping his feet on the floor effortlessly, adding a swagger to it, and displaying animated and comical looks on his face.
The popularity of this dance has been pushed by social media videos and Youtube competitions that have poured in endlessly in the space of a few years.
Watch the video below;