Nigeria is ripe for female President – Obasanjo
Former President Olusegun Obasanjo has made a case for a female president to preside over the affairs of Nigeria.
Obasanjo shared his thoughts about Nigeria having a female president at the 5th edition of the Egba Dialect Debate and Choral Competition for Secondary Schools in Ogun Central Senatorial District, in Abeokuta.
The event which was organized by the Pro-Chancellor of the University of Lagos, Dr. Lanre Tejuoso, featured a debate session with the theme: "Nigeria is ripe for a female president".
Giving a speech at the event, the former President said when power is being passed and shared equally among both genders, the country will stand strong again and develop.
He said;
"From my own view, if we want the country to grow, we should consider both genders, because a hand can't carry a load to the head alone.
"You can do it as you want, but it should be done as it is supposed to be. We can gain experience from both genders. What's the difference between the genders? Only the female can get pregnant for nine months and a male can't. That's the only difference between us.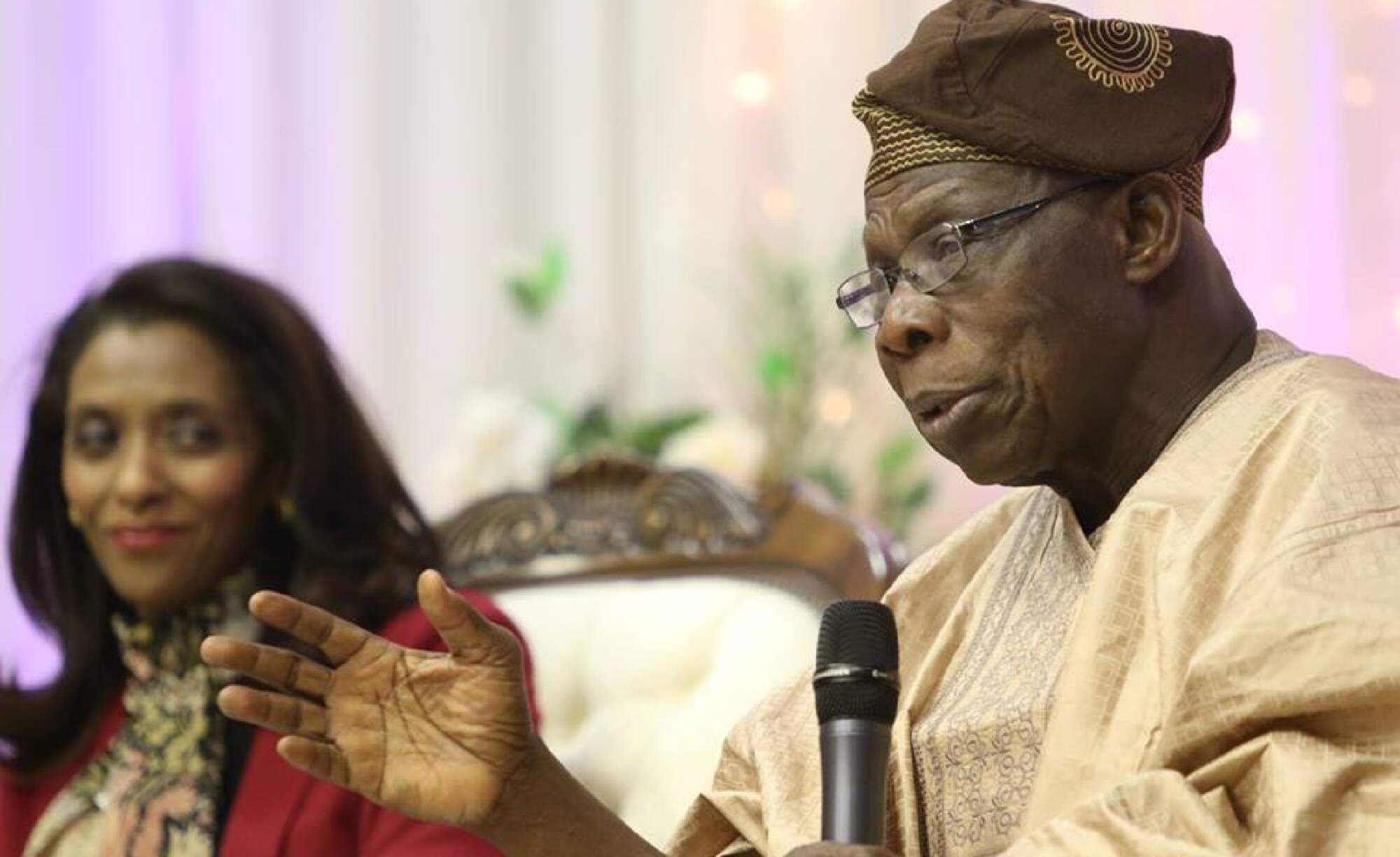 "As for me, there's nothing preventing the female gender from becoming the President of our country."
Deputy Governor of Ogun State, Naimot Salako-Oyedele who backed Obasanjo on his stance of a female President, said;
"We can't give someone power, it has to be fought for, and we have to start bringing female into politics, even if it's from the grassroot level, so that they can gain enough experience to lead the country.
"If she can start from being a councillor and we see that she's capable, then, she can move to the next level.
"In Ogun state, we have 236 councillors but only 18 are females, we have 20 Chairmen, only two are females among them, we have 26 seats in the house of Assembly, only two are females, house of representatives, we have nine, one is female, we have three senators, no female and we have the deputy governor who is also a female."