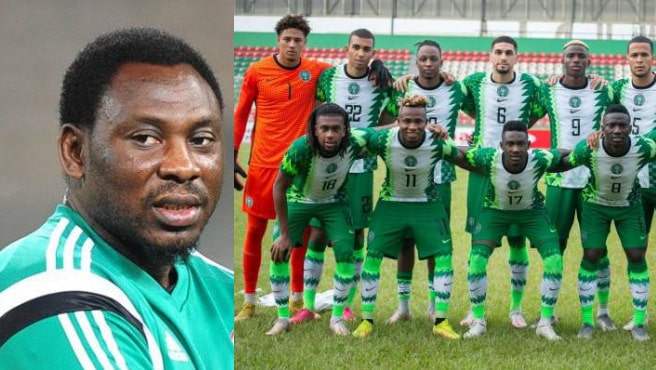 Sport
Nigeria does not deserve to be at the World Cup because we always bring wrong coaches and players – Daniel Amokachi
Former Nigeria international, Daniel Amokachi has said that Super Eagles' poor performance in recent times is due to wrong coaches and players.
Speaking in a Channels Television program after the Nigerian national team's 4-0 defeat to Portugal in an international friendly played in Lisbon last week, Amokachi stated that Nigeria needs to bring the right coach, right players, and build the right environment to play in.
He said;
 "When you look at the Portugal game, that tells you that we don't even deserve to be there [World Cup].
"There are one, two, or three different angles from which you have to look at it, bringing in the right coach, bringing in the right players, and getting the right environment to play at.
"We always bring the wrong coaches to handle a country like Nigeria; we always bring the wrong players."